Future of Local Food Reminder: Register now for the GrowRIVERSIDE Conference in June
April 14, 2015 | seedstock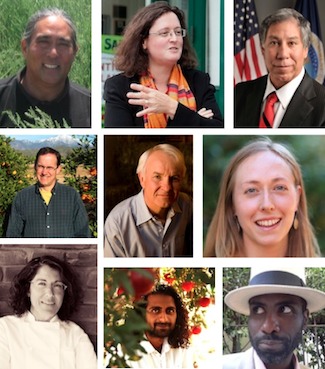 GrowRIVERSIDE: The Future of Local Food presented by Seedstock in partnership with the City of Riverside will assist cities in examining and developing solutions to develop and strengthen their urban agriculture and local food infrastructure. Experts in farming small plots, new business creation, local food marketplace development and community food access will come together to offer solutions on how Riverside can become a model for other cities to follow.
Topics of focus include:
Urban Farming Business Models that Benefit Community and Economy
Accelerating your Food Business Enterprise
Community Food Systems
Growing with Less Water
The Power of Compost
Hydroponic and Aquaponic Systems and their Role in the Future of Local Food
Local Food Marketing
Food Policy
Funding a New Food Business
Food Access
Climate Smart Agriculture
Select Speakers Include:
Edward Avalos – Under Secretary for Marketing and Regulatory Programs at USDA

A.G. Kawamura – Former Secretary of California Dept. of Food and Agriculture (2003 – 2010)

Mark Winne – Co-founder, Connecticut Food Policy Council
Celeste Cantu – General Manager at Santa Ana Watershed Project Authority (SAWPA)

Robert Egger – Founder and President of L.A. Kitchen
Leah Di Bernardo – Founder and Chef of E.A.T Marketplace
Dwight Detter – Local Forager for Whole Foods Market
Rodney K. Taylor – Director of Nutrition Services, for the Riverside Unified School District
Craig Miller – Deputy General Manager at Western Municipal Water District (WMWD)
Robert Tse – State Broadband Coordinator for USDA CA Rural Development
Erika Block – Local Orbit
Viviana Franco – From Lot To Spot
Bob Knight – Founder of Inland Orange Conservancy and Old Grove Orange, Inc.
Rishi Kumar – Founder of The Growing Home

Pierre Sleiman – Founder of Go Green Agriculture
Krysia Zajonc – CEO and Co-founder of Local Food Lab
… and more!
Categories