Hurry! LAST Day to Register for Urban Ag-Focused GrowRIVERSIDE Conference
June 10, 2015 | Robert Puro
Creating a vibrant local food system requires that cities explore how to develop new markets for their local farmers, foster entrepreneurship and innovation as it relates to the production of food and encourage responsible and sustainable farming that benefits community, economy and environment. The development of effective food policy that advances agricultural economic development and infrastructure and fosters education about food and urban farming is also essential.
Expert speakers set to participate in the 2nd Annual GrowRIVERSIDE Conference: The Future of Local Food will dive deeply into all of the above mentioned areas, and more, to come up with solutions designed to guide Riverside and cities across the country in the development of vibrant and sustainable local food systems. The conference begins in TOMORROW on June 11, 2015 at The Riverside Convention Center in Riverside, California.
Limited Tickets Remain! Register here: http://growriverside.eventbrite.com
The conference will cover a number of topics that will appeal to a diversity of audiences from growers and entrepreneurs to city planners, researchers and citizens interested in learning about how they can play a role in building their local food system. Select topics include:
Aquaponic Farming in the City – featuring:

David Rosenstein is Executive Director of OurFoods. David built the first aquaponic farm in Los Angeles County and developed an urban agriculture educational platform called THE ART & SCIENCE OF AQUAPONICS for public schools, universities, and the general public, through a company he founded- Evo Farm LLC.  He consults on design, feasibility assessment and installations from residential to industrial scale aquaponic farms. David is the Treasurer of the Aquaponics Association.
Climate Smart Agriculture for Urban Farmers – featuring: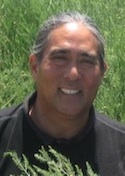 A.G. Kawamura is a third generation fruit and vegetable grower and shipper from Orange County. He is co-chair of Solutions From the Land, a non-profit organization that collaborates with farmers, ranchers, foresters and stakeholders to implement climate smart land management practices and strategies. He currently serves on several boards and committees including: The Ag Advisory Committee for the AGree Initiative; the Board on Agriculture and Natural Resources (BANR), a policy arm of the National Academy of Sciences' Natural Resource Council. A.G. served as Secretary of the California Department of Food and Agriculture from 2003-2010.
Limited Tickets Remain! Register here: http://growriverside.eventbrite.com
Breaking Bad: Creating, Connecting and Driving Demand for Clean, Local Food – featuring

: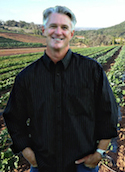 Don Webber, Owner of Harvest 2U and Partner at Cultivating Good, Inc. After creating Harvest 2U, a successful third party CSA (Community Supported Agriculture) delivering locally grown organic produce in Riverside and San Diego Counties, Don joined forces with E.A.T Marketplace to form Cultivating Good. The purpose of Cultivating Good is to promote awareness, foster education, improve health and create jobs in our communities through a focus on sustainable agriculture and the craft-food industry. Cultivating Good brings an entrepreneurial approach to managing and distributing good, clean, local food literally from the ground to the plate.
Water Usage, Policy and Technology and their Impact on Agriculture



Celeste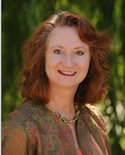 Cantú is the General Manager, for the Santa Ana Watershed Project Authority and the Integrated Regional Watershed Management Plan called One Water One Watershed (OWOW) that addresses multiple issues and achieve sustainability in the Santa Ana River Watershed. Ms. Cantu has served as the Executive Director for the California State Water Resources Control Board and served as the USDA Rural Development State Director for California during the Clinton Administration.
Limited Tickets Remain! Register here: http://growriverside.eventbrite.com
Additional Confirmed Speakers:
Rodney Taylor – Director of Nutrition Services for Riverside Unified School District; Robert Egger – Founder and President of L.A. Kitchen; AG Kawamura – Former Secretary of California Dept. of Food and Agriculture and Co-chair of Solutions From the Land; Paul Smith – Economic Development Specialist at US Small Business Administration; Cheryl Garner – Executive Director of Dining, Conference and Catering Services at University of California, Riverside; Tracy Kahn – Curator of the UCR Citrus Variety Collection; Bob Knight – Founder of Inland Orange Conservancy and Old Grove Orange, Inc.; Fortino Morales III – UC Riverside Community Garden Coordinator; Rishi Kumar – Founder of The Growing Home; Erika Block – Local Orbit; Don Webber – Partner at Cultivating Good and Owner of Harvest 2U; Viviana Franco – Executive Director of From Lot To Spot; Joey Romero – Program Director for Mobile Fresh; Hop Hopkins – Co-founder of Panther Ridge Farm; David Crohn – Associate Professor at UCR and UCCE Resource Conservation Specialist; Ramiro Lobo – Small Farm and Agricultural Economics Advisor for UCCE in San Diego County; Pierre Sleiman – Founder and CEO of Go Green Agriculture; and more!
Limited Tickets Remain! Register here: http://growriverside.eventbrite.com
If you're looking for more information on the 2016 3rd Annual GrowRIVERSIDE Conference: Cultivating the Future, you can find out more about the program here and register here!
Categories