From Food Access to Entrepreneurship, Keys to Building a Strong Local Food System
May 30, 2015 | Robert Puro
To build a strong local food system cities must examine how to increase food access to citizens living in food deserts in need of fresh and healthy food. The development of effective food policy that advances agricultural economic development and infrastructure and fosters education about food and urban farming is also essential. So too is support for the development and start-up of new local food-focused business ventures.
Expert speakers set to participate in the 2nd Annual GrowRIVERSIDE Conference: The Future of Local Food will dive deeply into all of the above mentioned areas, and more, to come up with solutions designed to guide Riverside and cities across the country in the development of vibrant and sustainable local food systems. The conference begins in only 12 days on June 11, 2015 at The Riverside Convention Center in Riverside, California.
Select GrowRIVERSIDE Conference breakout session topics include:
Market Development for New Farmers – featuring

: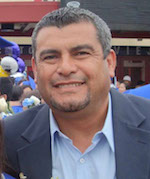 Ramiro Lobo has been the Small Farm and Agricultural Economics Advisor for the University of California Cooperative Extension in San Diego County since 1997. Ramiro is one of several Farm Advisors affiliated with the University of California Small Farm Program and his primary responsibility is to conduct research and educational activities to support small-scale agricultural producers in San Diego County. Ramiro's work focuses primarily on educating small scale producers on topics related to agricultural business and risk management, new crop development and evaluation, new entry grower education, market development through agricultural tourism and direct marketing, and Food and pesticide safety education.
Starting Up and Funding a Local Food Business  – featuring: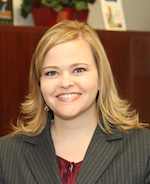 Nicole Kinney, Director of the Inland Empire Women's Business Center (IEWBC), began her service with the center summer 2004. At that time she was a student intern as part of her undergrad program at California State University San Bernardino. Her talents and commitment to serving the public were quickly recognized and much appreciated by the small but growing organization and she was asked to stay on with them in a full-time capacity. Nicole has provided business counseling to over 350 clients for more than 1800 hours. Nicole helps clients achieve their dreams of small business ownership and feels the most important aspect of the counselor/counselee relationship is the accountability and motivation provided to the entrepreneur.
Developing Effective Local Food Policy – featuring:
From 1979 to 200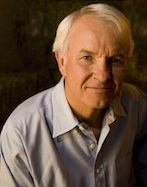 3, Mark Winne was the Executive Director of the Hartford Food System, a private non-profit agency that works on food and hunger issues in the Hartford, Connecticut area. During his tenure with HFS, Mark organized community self-help food projects that assisted the city's lower income and elderly residents. Mark's work with the Food System included the development of commercial food businesses, Connecticut's Farmers' Market Nutrition Program, farmers' markets, a 25-acre community supported agriculture farm, a food bank, food and nutrition education programs, and a neighborhood supermarket. Mark is a co-founder of a number of food and agriculture policy groups including the City of Hartford Food Policy Commission, the Connecticut Food Policy Council, End Hunger Connecticut!, and the national Community Food Security Coalition.
Developing Urban Farms that Benefit City and Community – featuring

: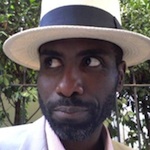 Hop "Poppa Hop" Hopkins, co-founder of PANTHER RIDGE FARM, is a certified Arborist, a Master Gardener, has his Basic Permaculture Design Certificate and is a certified Community Emergency Response Team (CERT) instructor. Hop was born in Dallas, Texas and has been a Grassroots Environmental Justice Community Organizer in Seattle, WA, Portland, OR and Los Angeles, CA. He received his BA from New College of California as a graduate in the Culture Ecology & Sustainable Communities program. There Hop focused on natural building, ecological design and analyzing race and class within the Intentional Communities movement. He and his wife, Adalila Zelada-Garcia, homeschool their two daughters and steward a quarter of an acre of land inhabited with chickens, honey bees, and multiple compost piles.
Local Food Access for All – featuring: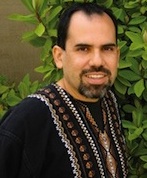 Eddy Jara manages the City of Riverside's Nutrition Education Obesity Prevention Program, also known as Champions for Change.   Through the Office of the Mayor and the Community Development Department, he works to improve youth and family access to healthy food and physical activity options. For his doctoral dissertation at UC Berkeley, he looked at how to disseminate promising school food practices in working class communities of color. At the California Adolescent Nutrition and Fitness Program and the Departments of Public Health in San Bernardino and Riverside Counties, he developed food and physical activity youth engagement projects.
Hydroponic Farming in the City – featuring: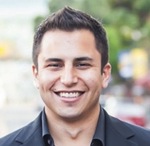 Pierre Sleiman is the founder and CEO of Go Green Agriculture, an innovative company that grows produce inside high-tech greenhouses using hydroponics. Go Green's mission is to setup greenhouses across the country to provide local jobs and fresh, delicious, and nutritious produce to the community. Pierre has become involved in the mission of accelerating the movement towards local and sustainable farming and fostering interest in youth to choose agriculture as an exciting career. Pierre is the founder and CEO of Go Green Agriculture, a local farming business that grows local, high-quality leafy greens.
Tickets are going fast so register here to reserve your spot!
http://growriverside.eventbrite.com
Additional Confirmed Speakers:
AG Kawamura – Former Secretary of California Dept. of Food and Agriculture and Co-chair of Solutions From the Land; Elvis Cordova – Deputy Under Secretary for Marketing and Regulatory Programs at USDA; Kathleen Reed – Sustainable Food Program Manager at Kaiser Permanente; Robert Egger – Founder and President of L.A. Kitchen; Paul Smith – Economic Development Specialist at US Small Business Administration; Cheryl Garner – Executive Director of Dining, Conference and Catering Services at University of California, Riverside; Tracy Kahn – Curator of the UCR Citrus Variety Collection; Bob Knight – Founder of Inland Orange Conservancy and Old Grove Orange, Inc.; Fortino Morales III – UC Riverside Community Garden Coordinator; Rishi Kumar – Founder of The Growing Home; Erika Block – Local Orbit; Don Webber – Partner at Cultivating Good and Owner of Harvest 2U; Viviana Franco – Executive Director of From Lot To Spot; Joey Romero – Program Director for Mobile Fresh; David Crohn – Associate Professor at UCR and UCCE Resource Conservation Specialist; and more!
Limited Tickets Remain! Register here: http://growriverside.eventbrite.com
If you're looking for more information on the 2016 3rd Annual GrowRIVERSIDE Conference: Cultivating the Future, you can find out more about the program here and register here!
Categories