Pasture-raised Livestock Operation in Murrieta, CA Finds Success by Getting People to the Farm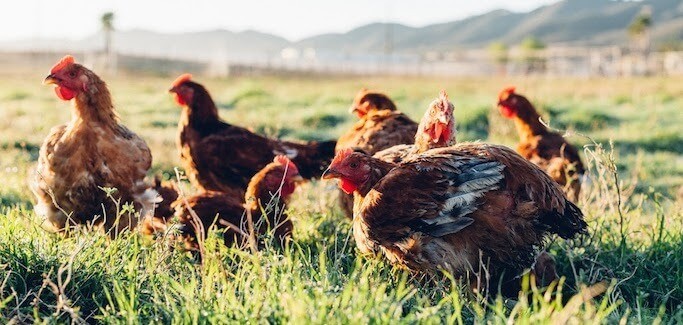 April 12, 2016 | AJ Hughes
"We're trying to take farming practices back 100 years, but put the business model 10 years ahead," says farmer Paul Greive of Murrieta, CA-based Primal Pastures.
Greive and three of his in-laws founded Primal Pastures in 2012, starting with pastured free-range chickens. The small family farm has since expanded its offering and, in addition to poultry, now sells pasture raised pork, lamb, beef, honey, and wild seafood to its customers.
Primal Pastures is not an organic farm, but Greive takes pride in the fact that he and his fellow farmers employ regenerative and environmentally responsible farming practices that "go beyond sustainability." This includes letting animals carry out their natural behaviors on pasture through rotational grazing to help restore equilibrium to soil.
Through these standards, Greive and company are staying true to the principles and roots that Primal Pastures was built upon. But for the sustainability of the farm's economic prosperity, they have implemented numerous changes since the farm's inception.
One of the most significant shifts is the way they supply meat to their customers. Primal Pastures serves all seven Southern California counties (Imperial, Los Angeles, Orange, Riverside, San Bernardino, San Diego and Ventura), which gives them a giant customer base of more than 21 million people. In the past they delivered food to drop sites throughout the region, but this approach proved too time- and labor-intensive, expensive, and inefficient.
In the name of improving operational and economically viability, instead of employing their own staff to deliver product to customers at drop sites, Primal Pastures now ships product to customers via FedEx "green technology" cooler boxes. As a result, the farm's geographical reach now extends as far north as California's Santa Clara, Stanislaus, Mariposa and Mono counties.
FedEx is not cheap, however, so Primal Pastures has had to scale its customer base to achieve cost-efficiency.
"In order to get a good rate for shipping, we needed to increase our volume," Greive says.
This called for securing more customers, which Greive admits can be difficult in southern California, the birthplace of the modern fast food industry.
"Southern California culture is busy," Greive says. "There's a commerce factor that's holding back real food. Farmers have to encourage consumers to go out of their way."
Primal Pastures is answering this call by employing innovative marketing programs to get the word out about what it offers. The farm hosts monthly tours, which consistently sell out. Classes and workshops are also held on the farm, as are potlucks and other recreational events such as fishing tournaments and egg tosses.
"The big thing is getting people to the farm," says Greive, and Primal Pasture's success in doing so has led to growth and the emergence of new business models in its operations.
In 2015 Greive and his colleagues, already adept at selling product direct to consumers, founded Pasturebird to sell pasture-raised chickens to the wholesale market.
"Pastured chicken is hard to find, and Primal Pastures was getting regular calls from restaurants," Greive says. "It's good to wholesale pastured poultry. We're scaling that business fast."
Chefs, restaurants and other establishments that serve food provide the main customer base for Pasturebird.
Grieve is excited about what lies ahead for both Primal Pastures and Pasturebird, and believes that the farm's strategic location in and near a major metropolitan area lends distinct opportunities.
"Riverside County is positioned to be a major player in the local foods movement," he says.
Related Stories:
Fledgling Sustainable Farm Operation in Temecula, CA Seeks to Raise Free Range Broilers Right
Categories