USDA Awards $20 Million in Grants for Citrus Greening Research; UC Riverside Among Recipients
February 9, 2016 | USDA USDA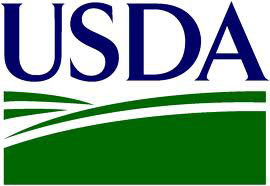 Press Release – The U.S. Department of Agriculture (USDA) today awarded $20.1 million in grants to university researchers for research and extension projects to help citrus producers fight Huanglongbing (HLB), commonly known as citrus greening disease. This funding is available through the Specialty Crop Research Initiative (SCRI) Citrus Disease Research and Extension Program (CDRE), which was authorized by the 2014 Farm Bill and is administered by USDA's National Institute of Food and Agriculture (NIFA).
"Citrus greening has affected more than 75 percent of Florida citrus crops and threatens production all across the United States," said Secretary Tom Vilsack. "The research and extension projects funded today bring us one step closer to providing growers real tools to fight this disease, from early detection to creating long-term solutions for the industry, producers and workers."
The SCRI program addresses critical needs of the specialty crop industry by awarding grants to support research and extension activities that address key challenges of national, regional, and multi-state importance in sustaining all components of food and agriculture, including conventional and organic food production systems.
Since the SCRI CDRE program's inception in 2014, USDA has granted $43.6 million in research dollars to combat the destructive citrus greening disease. HLB was initially detected in Florida in 2005 and has since affected the vast majority of Florida's citrus-producing areas. It has also been detected in Georgia, Louisiana, South Carolina, and Texas and several residential trees in California. It has also been detected in Puerto Rico, the U.S. Virgin Islands, and 14 states in Mexico. A total of 15 U.S. states or territories are under full or partial quarantine due to the detected presence of the Asian citrus psyllid, a vector for HLB. Those states include Alabama, American Samoa, Arizona, California, Florida, Georgia, Guam, Hawaii, Louisiana, Mississippi, Northern Mariana Islands, Puerto Rico, South Carolina, Texas, and the U.S. Virgin Islands.
Fiscal year 2015 grants include:
University of California, Riverside, Calif., $3,990,772
University of Central Florida, Orlando, Fla., $1,975,000
University of Florida, Gainesville, Fla., $2,800,000
University of Florida, Gainesville, Fla., $3,999,508
USDA Agricultural Research Service, Ithaca, N.Y., $1,951,763
New Mexico Consortium, Los Alamos, N.M., $3,320,000
Washington State University, Pullman, Wash., $2,115,000
Research at the University of Florida and Washington State University will focus on growing the putative pathogenic bacterium in artificial culture, which will greatly facilitate research efforts to manage HLB. Another project at the University of Florida will develop morpholino-based bactericides to reduce pathogen transmission and eliminate infections in existing trees. Research at the University of California will use virulence proteins from the pathogen to detect its presence before symptoms appear and to develop strategies for creating citrus rootstocks that are immune to HLB. Information about all of the projects funded this year can be found online.
All of the projects funded this year meet the priorities recommended by the Citrus Disease Subcommittee, which is mandated by the Farm Bill to provide an annual consultation with NIFA to recommend priorities, an agenda, and annual budget for the CDRE. The Citrus Disease Subcommittee is part of the National Agricultural Research, Extension, Education, and Economics Advisory Board and will meet on February 17-18, 2016, in Riverside, Calif. to discuss and recommend the priorities for the 2016 CDRE awards. Additional information can be found online.
The Farm Bill builds on historic economic gains in rural America over the past six years, while achieving meaningful reform and billions of dollars in savings for taxpayers. Since enactment, USDA has made significant progress to implement each provision of this critical legislation, including providing disaster relief to farmers and ranchers; strengthening risk management tools; expanding access to rural credit; funding critical research; establishing innovative public-private conservation partnerships; developing new markets for rural-made products; and investing in infrastructure, housing and community facilities to help improve quality of life in rural America. For more information, visit www.usda.gov/farmbill.
Since 2009, NIFA has invested in and advanced innovative and transformative initiatives to solve societal challenges and ensure the long-term viability of agriculture. NIFA's integrated research, education, and extension programs, supporting the best and brightest scientists and extension personnel, have resulted in user-inspired, groundbreaking discoveries that are combating childhood obesity, improving and sustaining rural economic growth, addressing water availability issues, increasing food production, finding new sources of energy, mitigating climate variability, and ensuring food safety.
This release was originally published on USDA.gov: http://1.usa.gov/1V1lQOA
Categories