Urban Farmer AG Kawamura Sees Local Food Marketplace and New Technology as Keys to Future of Agriculture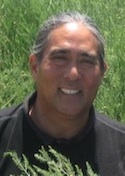 April 4, 2016 | AJ Hughes
Urban farmer A.G. Kawamura is doing his part to preserve and foster the agricultural heritage in Irvine, California, a city of more than 250,000 in the heart of heavily-populated Orange County, just south of Los Angeles.
Kawamura, the former secretary of the California Department of Food and Agriculture, is in charge of field production at family-owned Orange County Produce. His grandparents immigrated to California from Japan in the early 1900s and began farming. Then, in 1958, his father moved the operation, then known as Western Marketing Company, to Orange County. In 1994, the family changed the company's name to Orange County Produce because of their belief that Orange County still wants to participate in its agriculture heritage.
Because of its strategic location in Southern California, Kawamura believes Orange County Produce can make an impact throughout the region.
"It's sheer opportunity when you live in an area like ours," he says. "More than 20 million people live within a three-hour drive. That potential marketplace is something we want to develop."
This, coupled with the fact that Orange County farmers are able to grow year-round, means the area has the potential to be a local food dynamo, according to Kawamura.
That said, he acknowledges that challenges abound.
"The cost of production is high in Orange County," Kawamura says. "If you don't own property, you must pay rent. If you don't have your own well, you're going to pay some of the highest water costs in the United States."
Labor costs are also steep. Kawamura, who pays his farm workers close to $15 per hour, has to compete with farmers in nearby Mexico who pay between $10 and $15 per day, he says.
Despite these hurdles, Orange County Produce is thriving, and Kawamura sees tremendous opportunity for more agriculture in the county.
For his own farm, Kawamura views efficiency as one of the keys to success. For this reason, he focuses on two crops: green beans and strawberries. Orange County Produce also grows cabbage, yellow squash, cucumbers and peppers.
But, he says, it doesn't matter how adept one is at growing if marketing efforts are lacking, especially in a populous and busy place like Orange County.
"Farming and marketing go hand in hand," he says. "We continue to sell produce to anyone who wants to buy, including chain stores, wholesalers, brokers and restaurateurs. We sell to anyone we can create a good relationship with, and we try to make sure those relationships stay strong."
Orange County Produce also operates a certified-organic farm at Orange County Great Park in Irvine—the farm is one of the park's several agricultural programs, and it showcases new technology that Kawamura believes is essential for local food and agriculture to be a significant part of the county's future.
"Hydroponics and vertical agriculture could be one answer—we've been exploring some of these production systems," he says. "There are also opportunities for repurposing land that people are not using. The key is finding space, such as in the corner of a shopping center's parking lot, or in an abandoned warehouse."
"It's an exciting time for urban agriculture everywhere on the planet, with opportunities to repurpose space and expanding from square feet to cubic feet. Hydroponic, hybrid and vertical systems can enable growing out-of-season crops, and these systems use significantly less water," says Kawamura, who emphasizes the successes of Southern California indoor farming operations Go Green Agriculture in Encinitas, Archi's Acres in Escondido and Houweling's in Camarillo.
"All of these systems could be brought to Orange County," he says.
Additionally, Kawamura is exploring innovations that could possibly benefit him and other Orange County growers. They include electric tractors, magnetic ionization to soften water, vermicompost tea, earthworm tea, and companion planting.
"We're trying to look at old and new concepts," he says.
Categories