Temecula Valley Emerging as Epicenter of Local Food and Agriculture in Riverside County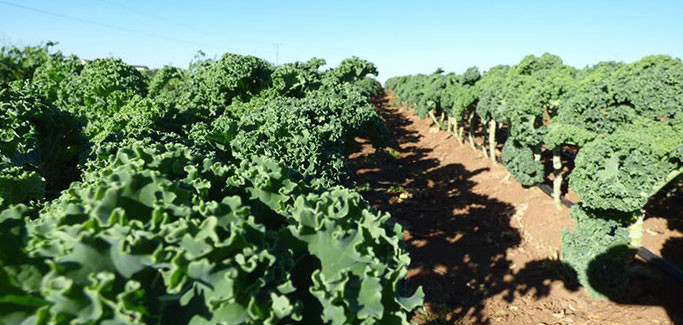 January 11, 2016 | AJ Hughes
Grass-fed beef, yams, ostrich eggs, duck eggs, quail eggs, wild game—all of these and more can be found in or near Temecula, California.
Located in southwestern Riverside County and at the southwest point of the Inland Empire region, Temecula is located in the Temecula Valley, home to many vineyards and wineries.
While Temecula is now a thriving epicenter of the local foods movement, this was not always the case.
When local food artisan and chef Leah Di Bernardo decided to move back to Southern California from New York City (she grew up on both coasts), Riverside County was the last place she thought she would end up. But she landed in Temecula.
"I wanted to open a place in Los Angeles, and my brother said to tour Temecula," says Di Bernardo, founder and chef of E.A.T. (Extraordinary Artisan Table) Marketplace and Eatery, a Temecula local foods company and restaurant. "I began to research Riverside County, which was a joke back then."
In New York City, she worked as a freelance independent film producer and grew accustomed to shopping at local foods establishments such as Dean & DeLuca and Gourmet Garage. She also fell in love with farms near the outskirts of New York City and on the Hudson River.
"I was familiar with slow food; it peaked my interest," she says. "I thought it would be cool to do hardcore local food."
Once she began exploring options in Southern California, she was amazed at the number of farms in the region, and she saw opportunity in Riverside County. She took the opportunity and began catering and cooking.
"I made a ton of money with very fine foods," she says.
But the economy faltered, and Di Bernardo had to reinvent her mission. She wound up partnering with fellow local food enthusiast Don Webber. Now, the pair run Cultivating Good, the "parent" company of E.A.T. Marketplace and Eatery; Harvest 2U, a community supported agriculture business; and E.A.T.@Home, a home meal delivery program.
Di Bernardo also founded Slow Food Temecula Valley, through which she helped start 26 edible and academic school gardens.
Now, even though Temecula and other places in Riverside County are emerging as hotspots in the local foods movement, Di Bernardo still spends a lot of her time educating local residents about the importance of local food and agriculture.
"So much is happening in Temecula and Riverside County," she says. "But many people don't know about this. I'm gently educating and speaking."
"We need to harness what we have," says Di Bernardo, who is working with the Temecula Valley Chamber of Commerce in putting together a branding campaign—farms and food companies would have to meet a certain criteria to be part of the campaign. With the sheer variety of food that is produced in the Temecula Valley, Di Bernardo is confident that not only is such a campaign needed, but that it will work in "branding" the great food products that come out of the Temecula Valley. "The list is astronomical," she says. "We need to keep dollars here to support local businessmen and businesswomen."
Di Bernardo and Webber are working with the Temecula Convention & Visitors Bureau to launch the campaign.
"There is a need for better-quality produce and good clean food," says Webber. "We teach what food is—education is huge in what we do."
Both Di Bernardo and Webber are part of the Riverside Food Systems Alliance, which is spearheading local food and agriculture in Riverside. They would like to see a similar group started in Temecula.
Even though much of Southern California has been stricken with severe drought, Webber says that farmers in the Temecula Valley have fared OK. The Baxter Watershed, which serves the Temecula Valley, still has a nice supply of water, and many area farmers use well water.
That said, both Webber and Di Bernardo know the importance of conservation.
"People need to be smart with water conservation," says Di Bernardo. "Conservation is everything."
At E.A.T. Marketplace and Eatery, the dishwasher blows food off the plates prior to washing—this saves a great deal of water.
Di Bernardo and Webber are both very excited about the future of local food and agriculture in the Temecula Valley, and they are amazed at how far things have progressed in such a short time.
"The biggest misnomer is, people think you can't do it," Di Bernardo says.
This article was originally published on Seedstock.com: http://seedstock.com/2015/08/26/southern-californias-temecula-valley-becoming-an-epicenter-of-local-food-and-agriculture/
Categories