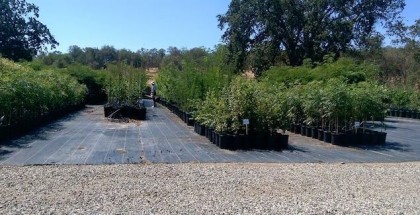 June 30, 2016 | AJ Hughes
Community-based agriculture is increasing across the Inland Empire(IE) as more community gardens and the programs related to them are being established. As outlined below, these efforts include many new farm plots where residents are growing their own food, learning new skills and gaining food system awareness. But the people establishing these gardens are going further than just turning bare dirt into growing grounds. They are implementing ancillary programs as well, thereby adding even greater value to their communities. Each of these various enterprises benefits their local cities and neighborhoods by increasing access to healthy and fresh foods, as well as providing employment, educational opportunities and a greater sense of community to everyone involved in their construction, day-to-day upkeep and expansion.
Incredible Edible Community Garden – Upland
A few years ago, Mary Petit and Eleanor Torres decided to tackle the problem of food insecurity in their local Upland area by working at a local community garden. Petit looked for an existing community garden with no success, so she and Torres began their own and named it the Incredible Edible Community Garden. Read More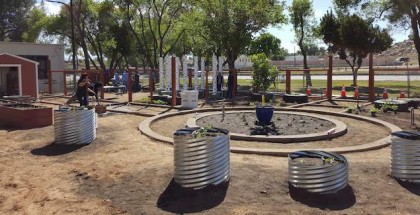 April 11, 2016 | Anne Craig
In the City of Perris, CA located in Riverside County, the future of urban farming will soon be on full display. On April 23, the city will host an open house to introduce citizens to the  Green City Farm Program, a state-of-the-art urban community garden initiative intended to provide a rich harvest of food, education and community building.
"The direction came from the Perris City Council and the community," says project manager Isabel Carlos, Assistant Director of Administrative Services for the city. "What's so cool about the vision is that it's really a trendsetting urban demonstration project designed to address many of the problems we're facing here in the Inland Empire. It's built to facilitate small footprint growing and be extremely water efficient, while producing 50 percent faster growth and a higher yield."
Techniques being incorporated into the community garden design include vertical and horizontal growing systems: hydroponic towers that employ water to irrigate roots, aeroponic towers that mist plant roots to facilitate growth, aquaponic towers that make use of nutrients from fish to fertilize the plants, as well as traditional raised garden beds. Read More