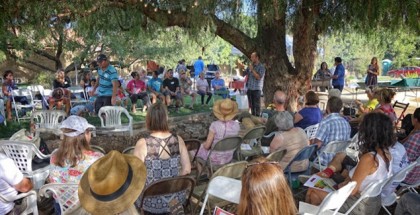 January 25, 2016 | Laura Hurst
Scott Berndt first moved to California to start a career in hotel and restaurant management. But having spent his childhood on a farm in South Dakota and hailing from a multi-generation family of farmers, he soon embarked on a side project: growing tomatoes.
In the early days of Fox Farm, Scott Berndt packed 300 tomato plants into his backyard in Riverside, CA, seeding them and then selling the young plants at an annual plant sale.
In 2014, Berndt's real estate agent visited his home and asked about the crop of plants in the backyard. When Berndt told her what he was doing, and that he wished for more space, she offered the two and a half acres behind her home as a growing plot, so long as he did not use chemicals or toxins. Since Berndt was already using organic methods, and continued doing so with the flowers he cultivated on her land, it was a perfect fit. A year later, he converted an unused horse corral as additional growing space for vegetables, and Fox Farm was born. Read More