January 9, 2014 | seedstock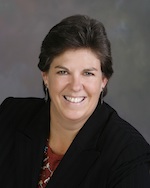 Dr. Glenda Humiston, who was appointed by President Obama in 2009 to serve as the California State Director at the U.S. Department of Agriculture (USDA), Rural Development, will be participating in the upcoming Grow Riverside: Citrus and Beyond! conference at the Riverside Convention Center in Riverside, CA on March 19 – 20. Dr. Humiston will discuss the economic and societal benefits of developing a local food system infrastructure.
Humiston brings over 25 years of experience working on public policy development and program implementation supporting sustainability; prior experience includes service as a Peace Corps volunteer in Tunisia, as Executive Director of nonprofit advocating farmland preservation and value-added agriculture development, and several years as a consultant on environmental and agricultural issues throughout the western states. She served President Clinton 1998 – 2001 as Deputy Under Secretary for Natural Resources and Environment at USDA and managed the Sustainable Development Institute at the 2002 World Summit for Sustainable Development in South Africa and the 2006 World Water Forum in Mexico City.
Humiston earned her Ph.D. from U.C. Berkeley in Environmental Science, Policy and Management in 2009 with research focused on U.S. Farm Bill policy; a Master's in International Agricultural Development from U.C. Davis in 1989 and a Bachelor's degree in Animal Science from Colorado State University in 1983. Recently she produced a widely acclaimed guidebook on "Access to Capital" and has led efforts to bring rural issues to the forefront of the state's Economic Summit and policymakers throughout California.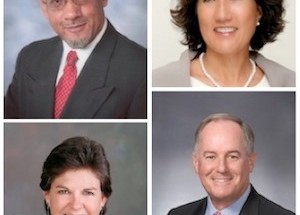 December 3, 2013 | Robert Puro
Riverside, CA – How can cities leverage unused agricultural land to increase the supply of locally available and create new jobs and farmers? What small scale urban agriculture solutions are bearing fruit? Is it possible to create an economically viable farming business on one or two acres of land? How can the USDA help? What are innovators in the sustainable urban agriculture space doing? What policy needs to be put into place to facilitate an active agricultural economy in a city and on its fringes?
These and other questions will be the focus of Seedstock's upcoming Grow Riverside: Citrus and Beyond! conference, which is set to take place on March 19 – 20 at the Riverside Convention Center in Riverside, CA. The event will feature urban agriculture innovators, key policy makers, nutrition experts, and investors, who will partake in a two-day, outcomes-based conference to examine solutions to help cities, Riverside in this particular case, to galvanize their citizens, growers, advocates, government officials and other major stakeholders around the economic opportunities that can result from employing sustainable urban agriculture.
Some of the innovators and noteworthy presenters who will address these issues include:
Pierre Sleiman is a young entrepreneur who has become involved in the mission of accelerating the movement towards local and sustainable farming and fostering interest in youth to choose agriculture as an exciting career. Pierre is the founder and CEO of Go Green Agriculture, a local farming business that grows local, high-quality leafy greens. He has been named as one of the "50 People to Watch in 2013" by San Diego Magazine and has been featured in over two-dozen other publications and live news broadcasts. He holds a Masters degree in Business from UC San Diego and a double Computer Science/Business bachelor's degree from UC Riverside. Pierre was also recently elected to the Board of Directors of the San Diego Farm Bureau. Read More