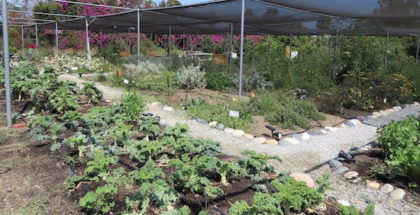 January 2, 2017 | Maria Hsin
On a recent Friday morning, eggs, figs and other vegetables and fruits were being placed on the back of a small truck destined to be sold at a farm stand in the parking lot outside of the Senior housing block in the Carmelitos Public Housing Community in Long Beach, CA. The produce was grown on site at The Growing Experience (TGE), a seven-acre urban farm in North Long Beach that is located on a previously vacant lot that is part of the same housing complex.  
The TGE urban farm is unique in that it is owned and operated by the Housing Authority of the County of Los Angeles (HACoLA), which manages 3,229 units of public and other affordable housing for the county's Public Housing program. Read More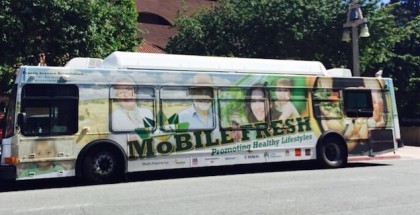 April 18, 2016 | Annamarie Sysling
Increasing access to fresh and healthy food in "food deserts," defined as low-income urban areas where a substantial number or share of residents has very limited access to a large grocery store or supermarket, requires creativity, resourcefulness and drive. And it is drive that resulted in the creation of a grocery store on wheels that enables Moreno Valley-based Family Service Assocation (FSA) to tackle trenchant food access problems in Riverside and San Bernardino, two of the largest counties in the United States.
Family Service Association (FSA), an organization that builds community "one family at a time, through compassion, advocacy and comprehensive model services, fostering self-sufficiency and sustainable impacts," launched mobile fresh market pilot project, Mobile Fresh, in December 2013. Program Director Joey Romero says at the time, Mobile Fresh was run out of a van, and FSA advertised the new mobile grocery service at some of its offices and local child care and community centers. "We parked, put a table out there and put out some fresh fruits and vegetables," recalls Romero. Read More