Daniel Allen is the CEO of Farmscape, an urban farming venture based in Los Angeles that has setup more than 350 gardens at homes, schools and restaurants and maintains 125 on a weekly basis. Dan is a Master Gardener and a member of the LA Food Policy Council's Working Group on Urban Agriculture. He is also a periodic contributor to The Huffington Post and Seedstock.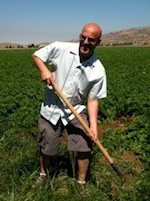 Martin Anenberg, founder of So Cal Farm Network, started buying and selling locally grown produce in 2004. His first customer was a school district in Los Angeles County that ordered once a week for many of its elementary school's salad bars.
After growing his business to include restaurants and institutions, Martin joined forces with one of the major produce distributors in downtown Los Angeles. It was this experience where he gained first hand knowledge of how large scale agriculture and distribution worked.
Martin's mission is to develop a local produce supply chain that resembles the efficiency and positive aspects of mainstream agricultural distribution. By creating a one stop solution for wholesalers, restaurants, institutions, and CSA's , businesses can focus on what they do best and easily purchase source-verified farm products.
Martin's past work experiences include Entrepreneur-in-Residence for the University of Massachusetts, Locally Grown Manager for Worldwide Produce, and Business Development Manager for Freshpoint of Southern California. Martin currently serves as a member of the Los Angeles Food Policy Council and as a member of the Los Angeles Regional Food Hub Group, which is headed by the Center of Food and Justice at Occidental College. Martin's work has been featured on PBS's former series "Life and Times."
Colin and Karen Archipley: CEO and Co-founder/Vice President, respectively, of Archi's Acres, Inc. and the Veterans Sustainable Agriculture Training (VSAT) program. Founded in Escondido, Ca., Archi's Acres has demonstrated there is profit, public interest, and a compelling story in joining one of our country's most pressing needs—sustainable food—with our country's greatest untapped resource—our returning veterans.
Archi's Acres developed sustainable, hydroponic, organic farming to create opportunities for our returning veterans.  To reach out to these veterans and give a hand up (not a hand out), Colin and Karen created the Veterans Sustainable Agriculture Training (VSAT) program, an intensive six-week agriculture entrepreneur incubator.  By making business opportunities available to our veterans through farming, and capturing the entrepreneurial spirit with rigorous training, the mission is defined.
Now, Archi's Acres is looking to expand its successful, profitable and environmentally friendly hydroponic growing model and enable motivated VSAT graduates to open their own Archi's Acres farms in select areas nationwide. This expansion is poised to become the largest, for-profit, veteran-driven initiative in our nation's history.
In addition to the healthy, high-nutrient food that this initiative brings to local communities, every acre of greenhouse will create over ten jobs, and every job created on the farm will create over 2.5 jobs elsewhere in that community.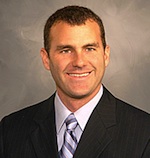 Mayor Rusty Bailey - As Mayor, I am committed to making Riverside a safer, healthier, and more prosperous place to live, work, go to school, and raise a family. I believe it is our responsibility to invest everything we can to make our city the most innovative, vibrant, dynamic, safe, and healthy city for our children and future generations of Riversiders.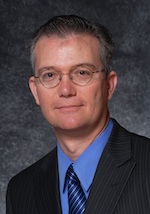 Tim Barr serves the retail and wholesale customers of Western Municipal Water District as Water Use Efficiency Manager. Western supplies supplemental imported water to a total residential population of nearly 1 million individual water users in western Riverside County. Mr. Barr is responsible for development and delivery of water efficiency and conservation programs for agricultural, commercial and residential water users throughout Western's general service area. Tim has worked at Western twice in his 22 year career in water with a three year stint at one of Western's retail agencies – Rancho California Water District.
Mr. Barr and his talented team developed, and now manage the implementation of, Western's Water Use Efficiency Master Plan. Although Western offers traditional rebates and incentives for indoor fixtures and appliances, the focus is innovative outdoor programs such as professional landscape design assistance to complement the District's turf replacement program; FreeSprinklerNozzles.com, a web- based high-efficiency nozzle distribution program; and the Inland Empire Garden Friendly program.
In addition to device-based programs, Mr. Barr has crafted water use efficiency regulations and ordinances. He managed the successful deployment of a water budget-based rate structure in Western's retail water service area. Just two-years old, Western's rate structure uses real-time, microzone-specific, evapotranspiration data and the University of California's cool season turfgrass crop coefficients to calculate outdoor water budgets on a daily basis. Each customer's water budget is uniquely calculated for their efficient needs. With the assistance of Western's efficiency programs,customer's in-budget water use has increased from 73 percent in January 2012 to 85 percent in January 2013.
Barr says the greatest challenge of implementation was communicating the equity of water budgets to customers with large yards in rural areas that were accustomed to uniform rates.
He was awarded the California Urban Water Conservation Council's Excellence Award for 2009 and was recently elected to the Council's Board of Directors. Tim looks forward to a day in the not too distant future when the life-giving value of water and water service is appreciated by consumers and not taken for granted. Tim has lived with his wife and family in Temecula, California for 20 years.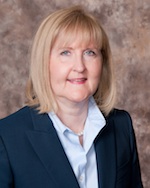 Dr. Margaret Barth received her PhD in Nutrition and Food Science from the University of Illinois at Urbana-Champaign and MBA from The Kellogg School of Management at Northwestern University. Dr. Barth served on the faculty at University of Kentucky as an Associate Professor in Food Science and Nutrition. Her research program focused on evaluating emerging technologies on nutritional and microbial characteristics of value added fruit and vegetable products. She went on to serve in the food industry as head of R&D of a major supplier to national and global foodservice chains and led technical and sustainability projects in the US, Mexico, South America and China. She has been a member of global food safety advisory boards and expert panels for USDA and FDA. She served as Adjunct Associate Professor of Food Science and Human Nutrition at University of Illinois at Urbana-Champaign and visiting scholar to Harbin Institute of Technology in northeast China. She currently serves as professor and program director of Nutrition and Food Sciences in the College of Allied Health at California Baptist University. Publications include authorship of more than 50 scientific research papers along with review articles, book chapters and government references on nutritional quality and food safety in plant derived foods. In addition to professional activities, she serves as an advisor to nonprofit organizations including Path of Life Ministries.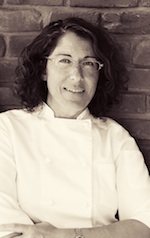 Leah Di Bernardo is the award-winning Chef of E.A.T Extraordinary Artisan Table, a locally grown Eatery in the Temecula Valley. Dedicated to providing farm foraged, hand crafted fair, since 2002. E.A.T's business-mission statement champions purchasing local and supporting your neighbors, as this stimulates the region's economy and creates conviviality, loyalty & community.
Di Bernardo learned how important small farmers were at a young age while helping her dad on their Oregon farm. It was at this time that she truly fell in love with the art of scratch cooking and the idea that creating a wholesome meal does more than just feed the body – it feeds the soul. After more than 10 years as an accomplished producer in the film and television industry, Leah wanted to pass along these core values to her own daughter, Gabrielle Rose, who's now 11 years old, and a food advocate in her own right!
So with her sass, her creativity, her ever-present warmth and compassion, Leah now produces great food and phenomenal events- all this while championing, and fighting for small farmers rights and Artisan food producers growth! The Slow Food Movement is at the heart of everything Leah does. She is passionate about the world community of farmers as well as the local food movement and strives to keep traditions and family food heritage alive within all of this. "The food we eat affects how we think, feel and treat others. So eat good, clean food," she regularly tells customers, family, and friends.
Leah is a champion of food education and is a leader in her community of over 24 academic and edible school garden programs. She spearheaded the first middle school Slow Food chapter in our Nation, founded the events- 'Field To The Fork' '100 Mile Dinner' and the ever growing and popular- 'Farm to Table Dinners'…. And, of course, she loves all of it… every last morsel.
Erika Block is the Founder and CEO of Local Orbit, which provides sales and business management tools for the entrepreneurs & organizations building the New Food Economy. Local Orbit helps build profitable businesses and healthier communities.
Prior to Local Orbit, Erika founded and ran an entrepreneurial arts organization, producing cross-sector partnerships in the US, Great Britain and South Africa. She also led the renovation of a vacant building in Detroit into a theater, gallery and bar where she worked with vendors to source local food for events. Throughout her career, Erika has created collaborative environments that facilitate learning and action. She has an MFA from Columbia University, and did graduate work in Interactive Technology at NYU. Erika comes from a family of fruit peddlers, meat processors, restaurant owners and wholesalers. She is a PopTech Social Innovation Fellow. Other awards include Crain's Detroit Business 40 Under 40.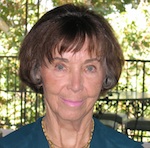 From the early 1970s, when she helped form the Box Springs Mountain Conservation Association, Jane Block has been a persistent and successful community organizer in Riverside and San Bernardino counties. Block's interests have centered on the environment, women's issues, and children. She was a moving force in the campaign to save Sycamore Canyon Park and the Santa Rosa Plateau. She is one of the founders of Alternatives to Domestic Violence and the Riverside County Commission on the Status of Women. She has served on the boards of the University of California Riverside Women's Resource Center, and is a current board member of the UCR Blakely center for Sustainable Suburban Development and the UCR Center for Conservation Biology. She was a member of the Western Riverside County Multi-species Habitat Conservation Plan Advisory Committee and was co-chair of the Mayor of Riverside's Clean and Green Task Force. In 2010 she acted as a consultant with the Community Foundation as they developed their current Enviornmental Inititative. She is a current board member of the Riverside County Child Care Consortium, the Family Services Agency, the Riverside Land Conservancy, the Endangered Habitats League, , the Water Resources Institute of CSUSB,  She received Riverside County's Distinguished Volunteer award in 1993, the Southern California Association of Governments Donald G. Hagman Regional Citizen award in 1994, the Santa Ana Watershed Project Authority Ruth Anderson Award in 2004, the American Planning Association Inland Empire Chapter Distinguished Leadership Award Citizen Planner/ Layperson in 2007, and Governor Schwarzenegger's Land Protection Award 2008. The Center for Conservation Biology UC Riverside held the annual Jane Block Distinguished Seminar Series lecture on HCP"S: Moving Across Boundaries in 2009 and in 2010 Dr Richard Primack lectured on The impact of Climate Change on the plants and animals of Thoreau's Concord.
Loma Linda University Medical Center honored Jane at the Speaking of Women's Health conference November 2009. Jane will be honored by the Rancho Santa Anna Botanic Gardens of Clairmont  for her efforts to conserve enviornmentaly valuable land at their May 1 2011 annual meeting.  Jane recieved the Spirit Award from the Riverside City Council May 22, 2012, She will be the invited speaker at the UCR Botanic Gardens for the 50th aniversary and kick off for the newly established Childrens Fund Sept 24th 2013. She has also recievied the CCAEJ Heros award November 2013 and the Save our Chinatown Vision Award February 2014.
Ron Bray – Deputy Agricultural Commissioner/Sealer for the Riverside County Agricultural Commissioner's Office. Bray has served in this role since 2006 and oversees the following activities and programs for the County: crop statistics; the Fruit and Vegetable Standardization Program; the Certified Producer and Certified Farmers' Market Program; the Organic Farming Program; and Riverside County Agricultural Ordinances. Bray previously worked for the San Bernardino County Department of Agriculture from 1987 – 2006 where he oversaw the Pest Prevention, Pesticide Use Enforcement, and Weights and Measures Divisions at various point in his tenure there. He received his B.A. in Biological Sciences from California State University, San Bernardino in 1986.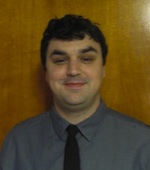 John Chater is a plant biology PhD student in the Department of Botany and Plant Sciences at the University of California, Riverside. He was raised in Ventura County, where his family owns a small avocado and pomegranate farm. John did his undergraduate work at UC Santa Barbara and his MS work in agriculture at Cal Poly San Luis Obispo under fruit science professor Dr. Lauren Garner. John's current and past research is on pomegranate, although he has participated in avocado research and consulting endeavors on avocado and citrus crops. He is now working under extension specialist Dr. Donald Merhaut at UCR and they are in the establishment phase of a long term multiple site pomegranate cultivar evaluation project. Research efforts for this study will be focused on cultivar evaluation, mitigation of pomegranate split, and assessment of fruit quality. Mr. Chater's grandfather, John S. Chater, was a pomegranate breeder who selected the soft-seeded pomegranate 'Eversweet,' among several others, including 'Ambrosia,' 'Green Globe,' and 'Golden Globe.' John has worked for Suntory Flowers Ltd., Jackson and Perkins Roses, and before pursuing his graduate work, a soils engineering firm. He was an appointed lecturer in the Department of Horticulture and Crop Science at Cal Poly San Luis Obispo prior to moving to Riverside to pursue a PhD in agricultural plant biology. John's intended future research directions include postharvest technology, food security, tree crop physiology, and pomegranate breeding.
Richard Conlin is a consultant on sustainability, food policy, and local government. He served four terms on the Seattle City Council, from 1998 to 2013, after more than ten years of public service with Seattle-based community organizations. Richard was elected by his colleagues to serve as the President of the Council for two terms, from 2008 to 2012. In his time on the Council, Richard focused on making Seattle a more sustainable city, creating a Zero Waste strategy, building neighborhoods, improving pedestrian mobility and transportation infrastructure, and making government more transparent.
In 2008 Richard developed the Local Food Action Initiative to increase Seattle's access to nutritional foods, reduce costs for farmers bringing their produce to markets in Seattle, and strengthen the security of our food supply. He founded and currently co-chairs the Regional Food Policy Council.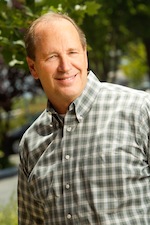 Curt Covington is a Managing Director and Area Manager for the Agribusiness Banking Division at San Francisco-based Bank of the West. Bank of the West ranks as the 3rd largest agricultural lender among commercial banks in the United States.
With 34 years of agricultural banking experience, Curt is responsible for managing the growth and performance of the bank's $1.5 billion regional agricultural loan portfolio.
Curt was born and raised in the farming community of Selma, California, where his family farmed grapes and nuts. He earned his undergraduate degree in finance from the University of Southern California and his Masters in Agribusiness from Santa Clara University.
From 1984 to 2009, Curt served as an adjunct faculty member in the Department of Agricultural Economics at California State University, Fresno, teaching managerial accounting and finance classes.
Prior to joining Bank of the West in 2006, Curt spent a good part of his early banking career in the Farm Credit system followed by a period as a credit administrator with Rabobank. He is the past chairman of the American Bankers Association Ag and Rural Bankers Committee in Washington DC and is the present chairman of the RMA Agricultural Bankers Committee. Curt serves as co-chair and manages two agricultural Lender programs: The Agricultural Lending Institute, a joint venture with California State University, Fresno, and, The Agricultural Banking Institute of the Americas, a joint venture with Universidad del Pacifico, in Peru.
Cynthia Cruz is currently The Customer Experience Director for Clark's Nutritional Centers' three stores, also in charge of Events and creating new product videos. She is passionate about Sustainable Agriculture and Permaculture and has been researching and experimenting with all things Organic and entrepreneurial for over 25 years. Cynthia has an AA in Child Development and is finishing her Certified Nutritionist Degree through Huntington College of Health Sciences. Her favorite part of her bio is her 24 year marriage to Ron and their two teenage children.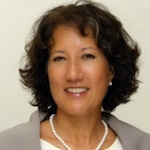 Paula Daniels is the founder of the Los Angeles Food Policy Council, a collective impact initiative that is advancing innovative policy initiatives and programs designed to increase the production and availability of food that is healthy, affordable, and grown locally, sustainably, and fairly. An expert in food and water policy, she was Senior Advisor to Mayor Villaraigosa of Los Angeles, and has taught at UC Berkeley and UCLA.  As a Los Angeles Public Works Commissioner, Paula led the development of a suite of green infrastructure policies, best practices and tools.  An attorney actively engaged in California environmental policy issues for over 20 years, Paula was also commissioner with the California Coastal Commission,  and a gubernatorial appointee on the governing board of the California Bay-Delta Authority.
She has served on a number of boards of environmental and Asian American non-profit organizations and bar associations, and is the recipient of a number of recognitions and awards, including: Heal the Bay's Superhealer Award (1991); the Environmental Leadership Award of the California League of Conservation Voters (2005); the Water Quality Leadership award from the State of California Los Angeles Regional Water Quality Control Board (2007); and the Stanton Fellowship of the Durfee Foundation (2012-2013).  She was named by the LA Weekly as one of the top ten people making Los Angeles a better place, in their People 2012 issue.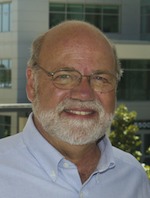 Dwight Detter – A former Vietnam War era Veteran, Dwight spent 20 years in the Food Service Industry in San Francisco and Los Angeles before joining the grocery industry.    Dwight has been with  Whole Foods Market for 14 years.  As a local forager for the past 3 years he been helping local start-ups get on to retail  shelves.  Dwight also teaches a series of 4 classes throughout LA, Orange County and San Diego in conjunction with the Fine Foods Group on developing local artisan businesses.  He  works with community groups such as the Orange County Food Access Coalition, the San Diego Food System Alliance and county Farm to School groups.  He is currently involved with developing a value added program with Archi's Acres VSAT Program for returning Marines and Soldiers from Iraq and Afghanistan.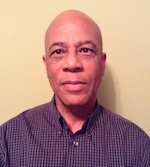 Lawrence Dodson is the present chair and long time member of the Inland Empire chapter of the California Rare Fruit Growers. He is grower of a large number of stone fruits and subtropical fruits, and other fruiting plants at his one-acre property in Woodcrest. Dodson is a volunteer for the Riverside County Waste Management Master Composters and in training for the Riverside County Master Gardeners. He is a retired Los Angeles County Probation Director.
Val Dolcini is the State Executive Director of the U.S. Department of Agriculture's Farm Service Agency (FSA), where he is responsible for all USDA farm programs and policies in the nation's leading agricultural state. He has been appointed to this position by two presidents – President Clinton in 1999 and President Obama in 2009. In 2011, he served as the acting Administrator of the Farm Service Agency in Washington, DC.
Prior to his appointment, he worked for a Fortune 500 technology consulting firm where he guided government relations programs for company clients, strategized with business teams about relationship development and consulted with company executives on a wide range of political matters. He has held senior staff positions for the Governor and Lt. Governor of California and earlier in his career, Dolcini spent several years as a senior staff member for two California members of the U.S. House of Representatives.
A fifth-generation Californian, Dolcini received a B.A. in History from San Francisco State University and a J.D. from Golden Gate University School of Law. He also attended the University of Uppsala in Sweden. He currently serves on the San Francisco State University Foundation Board of Directors.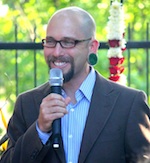 Daniel Francis is a Riverside native and has been involved personally and professionally with issues surrounding sustainability for the past 17 years.  He is a certified Permaculture designer and teacher and has studied Permaculture in the Pacific Northwest, Midwest, tropics and the desert.  He founded and runs the Permaculture Guild in Riverside, where members of the local community come together to share information and tackle projects dealing with sustainable design. He regularly consults, teaches, and speaks on regenerative design systems, ranging from natural building, to bio-intensive mini farming and community gardens.  His expertise is dry-land perennial diversified tree-centric food systems, re-patterning landscapes for passive water harvesting and 200-year whole systems design planning.  He is currently working on the first permitted residential curb-cut in Riverside County for passive storm water harvesting, and managing a seasonal tributary stream restoration project in the local Santa-Ana Mountains.
Noah Fulmer is the Co-Founder and the former Executive Director of Farm Fresh Rhode Island, a not-for-profit organization with the mission to create a local food system that values the environment, health and quality of life of all Rhode Islanders. Noah helped to develop interlocking retail, processing and wholesale infrastructure: 12 neighborhood farmers markets with nutrition education and SNAP incentives year-round; a local food processing and culinary training kitchen for youth in the juvenile justice system; Market Mobile online ordering platform with $2 million of food aggregated and delivered from 50 RI, MA, CT farms to 100 wholesale customers and 10 food pantries in its fourth year.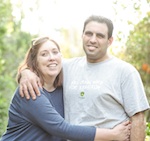 Hassan Ghamlouch The Grove is a ten acres organic family farm located in Riverside "Green Belt" run by the Ghamlouch family. The Ghamlouch's began their journey ten years ago when Hassan's father-in-law wanted to sell the property and he and his wife said, 'we can't let that happen.' The farm's trees are the original rootstock first brought to Southern California in the 1800s. It is truly a family affair; labor is shared with the family's two young sons.
The Grove is committed to Organic growing practices with an emphasis on sustainable farming and conserving natural resources. Its philosophy is to grow organic produce and price it fairly so that more people have access to good food. Fruit are allowed to grow in the sun and rain until they are just right and then hand-picked for maximum flavor. The Grove sells its harvest at several farmers markets, via a home delivery service, and at a small health store. Four years ago we became beekeepers rescuing bees and partnering with the community to safely relocate colonies
Robert Hewitt works for the USDA Natural Resources Conservation Service (NRCS) as District Conservationist for San Jacinto LPO. Hewitt began working for the USDA Soil Conservation Service (now the Natural Resources Conservation Service – NRCS) in 1974 in Hemet/San Jacinto, then Santa Barbara, then Redlands and back to Hemet/San Jacinto in 1981. In April, Hewitt will celebrate 40 years with the NRCS. His area of work covers Western Riverside County and all of Orange County.  Hewitt also began a certified organic farm in 2002, growing citrus and vegetables. He was born and raised in Hemet, CA, graduating from Hemet High School in 1968. He graduated with a BS degree in biology from Cal Poly Pomona in 1973.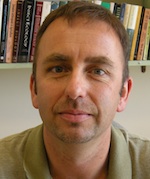 Mark Hoddle is a cooperative extension specialist in biological control at UC Riverside. He has taken a keen interest in invasive species and the environmental and economic problems that invasions cause in California and globally. As Director for the Center for Invasive Species Research at UC Riverside, Hoddle is regularly engaged in emerging programs concerning invasive pests such as Asian citrus psyllid, red palm weevil and gold spotted oak borer. Because California has many exotic pest problems, and in some instances biological control presents itself as a viable control strategy, research programs can have overseas components. Projects on invasive species conducted in Hoddle's lab have involved extensive work in Mexico, Guatemala, Australia, French Polynesia, Fiji, Peru, Galapagos Islands, and Pakistan. He enjoys greatly exploring California's fantastic wilderness areas and enthusiastically supports the California State Parks system. Hoddle is also a member of the Nature Conservancy and the World Wildlife Fund for Nature.
Gayle Shockey-Hoxter, M.P.H., R.D. is an avid public health professional who has many responsibilities as the Program Chief for County of Riverside Department of Public Health, Nutrition & Health Promotion Branch.  Her tireless spirit and staff of 225 serve over 100,000 residents each month in the fourth largest geographic county in the United States.
Riverside County Nutrition & Health Promotion, with Ms. Hoxter's vision and dedicated leadership continues to enhance the health and well being of residents throughout Riverside County such programs that have increased Healthy Eating Active Living (HEAL) and focus on Farm to Fork and Healthy Retail.
Ms. Hoxter has championed the childhood obesity epidemic by spearheading the first countywide active living and healthy eating campaign for children and their parents. Ms. Hoxter's recognized the food insecurity needs of low income families, which motivated her to create the first Riverside County Food Security Advisory Board, which later became the County Nutrition Action Plan (CNAP) in 2005.  CNAP was created as a pilot in California to reflect the State Nutrition Action Plant (SNAP) at the local level. For the past 8 years, CNAP has focused on increasing fruit and vegetable intake among Riverside County residents through improving food systems with increased utilization and development of countywide Farmer's Markets, Community Gardens and Healthy Retail markets.
Ms. Hoxter serves as a Board Member of National WIC Association (NWA). She is Past President, Treasurer, Legislative and State Task Force Member of California WIC Association, Gayle is also a member of the Network for Healthy California State Committee.
As an accomplished writer and editor, Ms. Hoxter has published over 100 articles in national consumer media. Ms. Hoxter's byline and press credits include, for the past 8 years, nutrition editor for SHAPE Magazine, Former Hearst Corp Magazine, "Men at the Market" column for Men's Fitness besides many other publications.  Her latest cookbook is More Bread Machine Bounty with Better Homes and Gardens.
She earned her Bachelor's Degree from Cal Poly Pomona and a double Masters in Public Health from Loma Linda University in Nutrition and also Health Education and is a registered dietitian.  In 1991, Ms. Hoxter received the "Cottey College Alumnae Association's Distinguished Alumna Citation."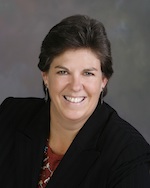 Dr. Glenda Humiston was appointed by President Obama in 2009 to serve as the California State Director at the U.S. Department of Agriculture (USDA), Rural Development.  Humiston brings over 25 years of experience working on public policy development and program implementation supporting sustainability; prior experience includes service as a Peace Corps volunteer in Tunisia, as Executive Director of nonprofit advocating farmland preservation and value-added agriculture development, and several years as a consultant on environmental and agricultural issues throughout the western states.  She served President Clinton 1998 – 2001 as Deputy Under Secretary for Natural Resources and Environment at USDA and managed the Sustainable Development Institute at the 2002 World Summit for Sustainable Development in South Africa and the 2006 World Water Forum in Mexico City.
Humiston earned her Ph.D. from U.C. Berkeley in Environmental Science, Policy and Management in 2009 with research focused on U.S. Farm Bill policy; a Master's in International Agricultural Development from U.C. Davis in 1989 and a Bachelor's degree in Animal Science from Colorado State University in 1983.  Recently she produced a widely acclaimed guidebook on "Access to Capital" and has led efforts to bring rural issues to the forefront of the state's Economic Summit and policymakers throughout California.
Tony Inaba – Born in Riverside, CA, I have been a lifelong resident of this city. My parents had a farm in Rubidoux. I attended schools in Riverside and graduated from the old Poly High School, which is now the location of Riverside City College.
My business, Inaba Auto Parts, became a fixture in Rubidoux for 35 years. The auto parts business was very good to me and allowed me extra time to pursue my hobby of gardening. In 1992 I was able to secure a plot at the UCR community garden. I moved my gardening interests to a site on Streeter Avenue when CalTrans closed down the UCR garden. In 2004 I read an article in the newspaper about children growing strawberries at Emerson Elementary School. Since my father had grown strawberries for 15 years, I volunteered to help the school children. I have volunteered at community gardens ever since.
In 2010 I was appointed to the Riverside City Parks and Recreation Commission. The numerous community gardens are becoming a part of community redevelopment.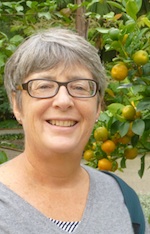 Dr. Tracy Kahn is the curator of the University of California, Riverside (UCR) Citrus Variety Collection, one of the world's most diverse assemblages of citrus cultivars and their relatives. Consisting of at least 4 trees each of over 1000 different citrus cultivars and citrus relatives, this collection includes new and heirloom cultivars and relatives either developed at UCR or introduced from around the world over the 103 years since the collection was established. As curator she oversees the care of the collection, research on citrus diversity and facilitates research by other researchers who utilize the collection. The UCR Citrus Variety Collection is a resource for citrus growers, nursery owners, produce providers, chefs, students and the public. Dr. Kahn extends knowledge on citrus diversity by providing field days and tours of the collection, presentations, publications and assisting with fruit days at venues such as the Lindcove Research and Extension Center Fruit display in December, the World Ag Expo in February and the Citrus Mutual Citrus Showcase in March each year. She also collaborates with companies that utilize the citrus diversity of the Citrus Variety Collection as a stimulus for new beverage flavors and aromas for personal and household products.
In addition to being the curator, Dr. Kahn's has funding from the Citrus Research Board, the market board for California citrus growers to provide initial evaluations of newly introduced cultivars and conducts field trials of selected promising cultivars to provide information for growers so they can make informed choices about which new cultivars are most likely to be successful and sustain productivity and profitability in California. Dr. Kahn received her B.S. degree in Botany from the University of Michigan in 1977 and her Ph.D. in Botany from the University of California, Riverside in 1987. In 2005, Dr. Kahn graduated from the California Agricultural Leadership Program, an intensive two-year leadership development course focused on critical issues facing California agriculture. Dr. Kahn is also a member of the Department of Biology at UCR where she currently teaches the infamous "Dirty 30″ (Biology 30), UCR's "Human Reproduction and Sexual Behavior" course twice a year for classes with an enrollment of up to 300 students.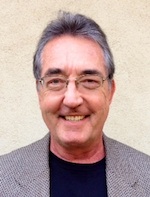 Gurumantra Khalsa has an irresistible curiosity about health. He is the publisher of the award-winning newsletter Nutrition News, a monthly publication covering eating, food, nutrition and health. He is a sought-after speaker, consultant, columnist and successful entrepreneur.
Gurumantra serves on the communication committee of the Natural Products Association, the nation's largest and oldest nonprofit organization dedicated to the $117 billion dollar natural products industry. The NPA represents over 10,000 retail, manufacturing, wholesale, and distribution locations of natural products.
Successfully mirroring his career interests and those of his subscribers, Gurumantra created the "Is It Healthy?" Game to support their desire for living full, rich and vital lives. It's a game where everyone who plays wins.
Gurumantra collaborates with the Inland Health Executive Exchange which covers the Riverside – San Bernardino metro area. The area is home to the twelfth largest population in the U.S. yet has a ratio of only 1.1 doctors per 1,000 residents.
As a founding member of the Friends Of Riverside's Hills, a non-profit environmental group, Gurumantra and the Friends have been instrumental in preserving Riverside's hillsides, arroyos and green belt for nearly 15 years.
He is privileged to collaborate on behalf of the inaugural Grow Riverside: Citrus and Beyond Conference, to explore the development of local farms, foods and markets. He remains excited about the impacts from growing and eating locally sourced food and the potential of optimal health and nutrition available for Riverside's residents.
Gurumantra is often heard to say that he lives in the city of his dreams.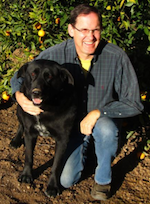 Bob Knight A fourth generation farmer in the Inland Empire, Bob Knight grows oranges, mandarins, grapefruit, kiwifruit, vegetables, two kids, and two dogs on his 67-acre farm in Redlands. His mission is to make SoCal small farms sustainable by connecting local growers to family, school, and college eaters through CSAs and Farm2School. He is the founder of the Inland Orange Conservancy, and a farmer marketing alliance called Old Grove Orange.
Mayor Ronald O. Loveridge – With 33 years of public service in Riverside, California – as a Councilmember beginning in 1979 and as Mayor from 1994 through 2012 – Ronald O. Loveridge has committed himself to all aspects of local governance. He has effectively led and championed initiatives to address Riverside's greatest opportunities and challenges, including spearheading the branding of Riverside as a City of Arts & Innovation.
At the same time, Mayor Loveridge is highly regarded at the regional, state and national levels. Mayor Loveridge is at the heart of policy decisions at each of the League of California Cities, California Air Resources Board, South Coast Air Quality Management District, Southern California Association of Governments, and Western Riverside Council of Governments, to name a few. He is also part of California Forward working with some of the best minds in the state on statewide reform.
Mayor Loveridge has represented Riverside in Washington, as the National League of Cities President. Ron's national prominence was recently recognized by his induction into a prestigious national think tank, the National Academy of Public Administration.
A political science professor at the University of California, Riverside since 1965, Mayor Loveridge has a PhD. from Stanford.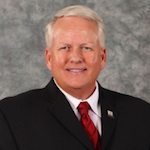 Chris MacArthur comes from one of Riverside's citrus farming families and is a product of Riverside's public schools.  After graduating from Riverside Poly High School, Chris went on to earn his Bachelor's Degree in Political Science from the University of Southern California.
Chris returned home to Riverside after college and took over many of the responsibilities of the family citrus farm during which time he met and married his wife, Jolyn. The couple is currently raising the third generation of Riverside MacArthurs — their two sons.
In addition to his duties as a City Councilmember, Chris MacArthur is also a Regional Vice President for Primerica Financial Services. Chris MacArthur is actively involved in our community as a member of the Rotary Club of Magnolia Center, Toastmasters International, and the California Baptist University Board of Visitors.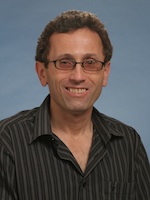 Milt McGiffen is UCR's Extension Vegetable Specialist and Vice Chair for Extension. He grew up in the rolling farmland and forests of rural western Pennsylvania, earning his BS from Penn State and MS from NCSU. After graduating with his PhD from the University of Illinois, Milt worked as a Research Agronomist for the North Central Soil Conservation Laboratory before beginning his 22 years at UCR. He conducts applied research on crop production, weed management, organic agriculture, and the ecosystem services provided by agriculture. His extension program covers the full range of crop production issues, including training Master Gardener's and pest control advisors. He has worked in Ukraine, Vietnam, Saudi Arabia, China, and several other countries as part of USAID and other programs for small farmers. Dr. McGiffen is particularly interested in bringing together urban dwellers and farmers to sustain agriculture, provide healthy local food, and maintain the environment.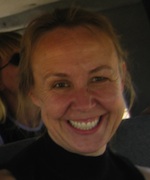 Malissa Hathaway McKeith, the founder and president of CURE, has had a distinguished 30-year career as one of California's leading environmental and land use attorneys. Currently she is a partner at one of the country's largest law firms, Lewis Brisbois, where she leads a department of land use, real estate, and environmental lawyers.
In addition to her professional expertise in water, land development and energy law, she is an expert on the Colorado River, and on the environmental, public health and economic consequences of diverting and transferring its flow.
Both in her professional work as an environmental attorney, and in her role as founder and president of CURE, Malissa has litigated or participated in numerous cases relating to management of Colorado River water, development in flood prone areas, and the protection of wildlife habitats.
Clay Monroe is a Principal Account Manager for the City of Riverside Public Utilities Department, where he and a small account management team administer more than 20 energy and water use efficiency programs that pay RPU customers over $7 million each year.
Clay and his fellow account managers provide personalized service for the utility's over 100,000 customers, including its top 200 industrial customers with combined annual revenues of over $50 million.
Clay earned a B.A. in Organizational Leadership from Chapman University and a MPA from California State University, San Bernardino. He has been certified by the American Water Works Association as a Grade II Water Use Efficiency Practitioner, and by the Irrigation Association as a certified Landscape Irrigation Auditor. Clay also holds a certificate in Energy Efficiency Management from the American Public Power Association.
Fortino Morales III – Community Garden Coordinator at University of California, Riverside
Don Nishiguchi – Regional local produce buyer for Whole Foods Market for the Southern Pacific region. Nishiguchi covers territory from San Diego to Morro Bay across to Fresno and maintains relationships with over 70 growers whose farms range from 1/2 acre up to 400 acres. He is also a 4th generation farmer whose family's farm was the second organic farm in San Diego County.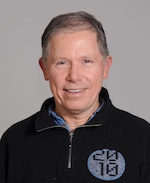 Rick Pruetz, FAICP is a planning consultant specializing in open space preservation, particularly transfer of development rights (TDR). He has prepared TDR studies and ordinances for over 30 communities in ten states and made over 100 presentations about TDR throughout the US and in four other countries. He has written three books on TDR and was one of three co-authors of The TDR Handbook: Designing and Implementing Transfer of Development Rights Programs (Island Press, 2012). In 2012, the American Planning Association published his book Lasting Value: Open Space Planning and Preservation Successes (American Planning Association, 2012). Rick maintains the web site www.SmartPreservation.net which features profiles of 266 TDR programs. In addition, Rick has written TDR articles for the Brookings Institution, Journal of the American Planning Association, Planning & Environmental Law, Planning, PAS Memo, Zoning Practice, Commissioner and Built Environment. He has a Master of Urban Planning degree and 34 years of planning experience including 14 years as the City Planner of Burbank, California. In 2004, Rick was honored as a Fellow of the American Institute of Certified Planners.
Robert Puro is Co-founder of Seedstock, LLC, a Los Angeles-based social venture fostering innovation and entrepreneurship in sustainable agriculture. In 2011, he and his business associate, Jason Reed, launched seedstock.com, creating a news and informational resource to promote and connect startup companies, farmers, entrepreneurs, non-profit organizations and researchers involved in developing economically viable sustainable solutions with which to continually improve our food system. To further educate and engage future entrepreneurs and encourage the growth of a sustainable agriculture marketplace, Puro established the Sustainable Ag Innovation Conference, which is now in its second year. The company's conferences have attracted over 1200 attendees since 2011. Puro and Seedstock also provide senior consultancy services surrounding local food systems to industry and government bodies including the Nevada Governor's Office of Economic Development and the City of Riverside, CA.
Prior to working at Seedstock, Puro ran an independent consulting firm that assisted startup companies across various industry verticals develop business plans and go to market strategies. He also has held positions in business development and marketing at such companies as Yahoo!, Warner Music Group, and Motricity, Inc. Puro is a graduate of Columbia University and the UCLA Anderson School of Management. He has been frequenting the various farmers markets in and around the Santa Monica, CA area since he was seven years old and is an ardent supporter and buyer of sustainably produced food.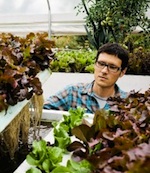 David Rosenstein, a third- generation Angelino, began construction of the EVO Farm prototype just days before his first child was born as an act of optimism. Prior to launching into urban farming, David produced a number of socially conscious documentary films mostly for PBS. After years of research and travel he began to understand the critical nature of rethinking what we eat, how we produce it and how we access that food.
The pursuit of the urban farming life is a natural progression for him- from producing 'food for thought' to producing thoughtful food. David is Chair of the Aquaponics Association- Western Region. He also Chairs the committee on Urban Agriculture for the Los Angeles Food Policy Council.
Pierre Sleiman is a young entrepreneur who has become involved in the mission of accelerating the movement towards local and sustainable farming and fostering interest in youth to choose agriculture as an exciting career. Pierre is the founder and CEO of Go Green Agriculture, a local farming business that grows local, high-quality leafy greens. He has been named as one of the "50 People to Watch in 2013″ by San Diego Magazine and has been featured in over two-dozen other publications and live news broadcasts. He holds a Masters degree in Business from UC San Diego and a double Computer Science/Business bachelor's degree from UC Riverside. Pierre was also recently elected to the Board of Directors of the San Diego Farm Bureau.
Go Green Agriculture's mission is to setup relatively small farms, a few acres in size, in major populated areas of the United States to supply healthy local food. Go Green started in Pierre's garage during his undergraduate degree and has been on an aggressive growth mode since. Despite the company's young age, and it's owner's, Pierre has raised private equity from industry leaders and has now deployed a new state-of-the-art facility that is five times the size of current operations, producing millions of heads of lettuce, spinach and kale, combined, per year.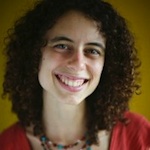 Jenna Smith is the Executive Director of Central Coast Grown, a non-profit organization that works to develop a sustainable regional food system in San Luis Obispo County. Over the last several years she has collaborated directly with the City of San Luis Obispo to bring a 20-acre, multi-enterprise educational farm into production. Currently she serves as the Chair for the San Luis Obispo County Food Systems Coalition and sits on the state-wide California Food Policy Council. Jenna holds a dual M.A. in Natural Resources and Sustainable Development from American University (Washington, D.C.) and the United Nations-Mandated University for Peace (Costa Rica).
Rickey Smith is founder and principal of Urban Green, a social entrepreneurship dedicated to restoring, developing and promoting "green space" within the communities it serves. Urban Green was designed upon Rickey's philosophy of Circular Synergy, which seeks to establish a CLEAR path connecting the inter-disciplines of Cuisine, Land-use, Environment, and Architecture into Renewable cycles of self-reliant communities.
As a youth, Rickey worked the land upon his family's property in rural Wartrace, Tennessee. He received his Bachelor in business from University of Tennessee, Knoxville; a MFA in Visual Anthropology/Cinema from University of Southern California.
Amassing knowledge of our current industrial and corporate food system as a Brand Manager in the Food Products Division at Procter & Gamble, Rickey started his own thriving business September 2001, creating two culinary product lines, The Sweet Spot and Urban Green Cuisine, which are distributed through retail stores, e-commerce and Farmer's Markets as well as through (Zero-Waste) catering & event services for companies, universities, government agencies, and special events. The Sweet Spot has been featured nationally on The Food Network and Martha Stewart Magazine, in addition to a multitude of local food reviews.
Inspired by the challenge to evolve food production in the United States, and seeking to create a deeper, more significant experience than just the mere exchange of goods for money, Rickey is committed to the development of functional, small-scale operations using closed-loop, urban-farming systems within the Los Angeles Metropolitan area.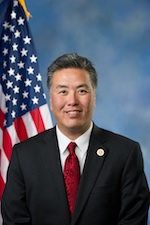 Representative Mark Takano represents California's 41st Congressional District and serves as a Member of the House Veterans' Affairs Committee & House Science, Space and Technology Committee. Prior to being elected to Congress, Representative Takano spent 23 years as a high school teacher in the Inland Empire and more than 20 years on the Riverside Community College Board of Trustees.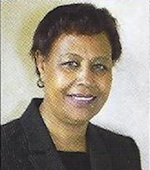 Etaferahu (Eta) Takele is University of California Cooperative Extension Riverside County Director and Farm Advisor Agricultural Economics/Farm Management Extension. Research programs in production economics include development of production costs and analyzing profitability benchmarks in subtropical fruit production, vegetable crop, and cereal grain crops in southern California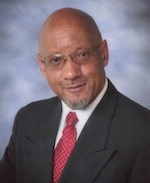 Rodney K. Taylor is the Director of Nutrition Services, for the Riverside Unified School District, in Riverside, California.
A noted pioneer, and expert in farm-to-school salad bars, he is particularly known for establishing the "Farmers' Market Salad Bar" (FMSB) program in 1997, while working as Director of Food and Nutrition Services in the Santa Monica-Malibu Unified School District, in Santa Monica, California.
As a result of this and other programs in the SMMUSD and RUSD, Rodney is frequently invited to speak at workshops, participate in panels, conduct classes/trainings, and s peak directly to governing agencies and officials as well as receiving visits from other district representatives looking for methods to model the program.
Rodney also serves on the UC President's Advisory Commission for Agriculture and Natural Resources, and the Network for a Healthy California's Executive Committee.
Gregg Warren started his Farm Credit career in September 1992 at the Ontario Branch of Farm Credit Services of Southern California, after spending time in law enforcement, trading livestock futures at the Chicago Mercantile Exchange, completing a commercial bank training program and working in the Ag lending group, and working as a cotton broker. Gregg obtained his B. S. and M.S. in Agribusiness finance along with an M.B.A. from Arizona State University (Go Sun Devils!!!)
In 1994, he returned to the Phoenix area where he was raised and spent nearly 4 years working for Farm Credit Services Southwest, prior to leaving the System for almost 2 years for an Ag Lending opportunity with GMAC Commercial Mortgage. Gregg returned to the Farm Credit System in 1999 to the Escondido Branch and became the Branch Manager in 2000, and then was involved in the 2009 merger of the Riverside and Escondido branches into the new Temecula Branch.
Beginning February 1, 2014 Gregg will assume a new role as Regional Vice President – Southern Region, overseeing various aspects of the American AgCredit branches located in Temecula, Ontario, and Indio.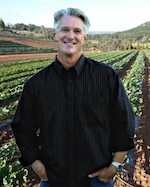 Don Webber, Partner, Cultivating Good, Inc. brings more than 20 years experience in both corporate and non-profit management, leadership and governance to the Cultivating Good team. He has applied his entrepreneurialism to start-up, local and national companies and non-profit organizations. Don is currently a Board Member of Slow Food Temecula Valley.
After creating Harvest 2U, a successful third party CSA (Community Supported Agriculture) delivering locally grown organic produce in Riverside and San Diego Counties, Don joined forces with E.A.T Marketplace to form Cultivating Good. The purpose of Cultivating Good is to promote awareness, foster education, improve health and create jobs in our communities through a focus on sustainable agriculture and the craft-food industry. Cultivating Good brings an entrepreneurial approach to managing and distributing good, clean, local food literally from the ground to the plate.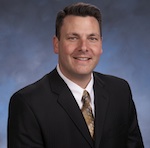 Al Zelinka is the Community Development Director for the City of Riverside, California, where he is dedicated to improving Riverside's quality of life by facilitating investment and economic development that is beneficial to the city, enhances its neighborhoods and business districts, and meets or exceeds community expectations. Prior to joining the City of Riverside, Al was Community Development Director for the City of Fullerton. He has also served as Vice President with RBF Consulting and as Principal of RBF Consulting's URBAN DESIGN STUDIO. For the past twenty years, Mr. Zelinka's practice has upheld his original planning and urban design career objective: to "make a difference" in communities and the profession. He has practiced planning and delivered presentations or training in more than 28 states (plus the District of Columbia), directed 80 projects and played an active role in another 50 (more than 35 of which have received awards), and has consistently been involved in the APA and public service throughout his career. He is the co-author of two APA publications, SafeScape and Placemaking on a Budget. Al is currently President of the California Planning Roundtable, a 30-year organization dedicated to advancing the practice and profession of planning and providing leadership for a better California.