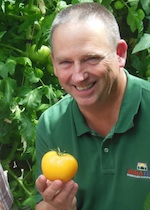 Jim Bergantz works as a Sales Engineer for Agra Tech, Inc. a manufacturer of quality greenhouses and accessories as well as a distributor of the best available equipment for commercial horticultural and agricultural growers, retail nurseries, research and education facilities.
Jim literally grew up in a greenhouse and purchased his parents' retail nursery and wholesale/retail growing operation right after graduating from college. There Jim found his passion in growing bedding plants, native trees, shrubs and poinsettias and learned there is no substitute for getting one's hands dirty and working hard. Life events prompted the closing of his nursery. To satisfy his love of horticulture and benefit his community, Jim became involved in getting a local high school greenhouse in Angels Camp, CA up and running. Click here to read more . . .
Robert Egger is the Founder and President of L.A. Kitchen, which recovers fresh fruits and vegetables to fuel a culinary arts job training program for men and women coming out of foster care and older men and women returning from incarceration. L.A. Kitchen is currently holding a pilot program at St. Vincent Meals on Wheels, and will move into its own kitchen facility in 2015.
Robert pioneered this model during his 24 year tenure as the President of the DC Central Kitchen, the country's first "community kitchen", where food donated by hospitality businesses and farms is used to fuel a nationally recognized culinary arts job training program. Since opening in 1989, the Kitchen (which is a $10 million a year, self-sustaining, social enterprise) has produced over 26 million meals and helped 1,000 men and women gain full time employment. The Kitchen operates its own revenue generating business, Fresh Start Catering, as well as the Campus Kitchens Project, which coordinates similar recycling/meal programs in 33 colleges or high school based kitchens. Click here to read more . . .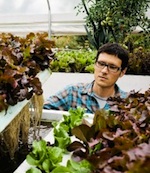 David Rosenstein, a third- generation Angelino, began construction of the EVO Farm prototype just days before his first child was born as an act of optimism. Prior to launching into urban farming, David produced a number of socially conscious documentary films mostly for PBS. After years of research and travel he began to understand the critical nature of rethinking what we eat, how we produce it and how we access that food.
The pursuit of the urban farming life is a natural progression for him- from producing 'food for thought' to producing thoughtful food. David is Chair of the Aquaponics Association- Western Region. He also Chairs the committee on Urban Agriculture for the Los Angeles Food Policy Council. Click here to read more . . .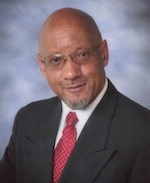 Rodney K. Taylor is the Director of Nutrition Services, for the Riverside Unified School District, in Riverside, California.
A noted pioneer, and expert in farm-to-school salad bars, he is particularly known for establishing the "Farmers' Market Salad Bar" (FMSB) program in 1997, while working as Director of Food and Nutrition Services in the Santa Monica-Malibu Unified School District, in Santa Monica, California.
Rodney is the recipient of numerous honors and awards. In 2013 he received the Center for Ecoliteracy's " Leadership Award", The California Endowment's "Health Heroes" Award, Loma Linda University Award for "The Promotion Of Healthy Lifestyles—For Outstanding Commitment To The Public's Health," The Riverside Human Relations Commission "Heroes Award" and the N.A.A.C.P. "Education Award," just to name a few. Click here to read more . . .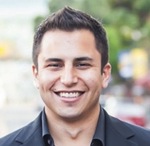 Pierre Sleiman is the founder and CEO of Go Green Agriculture, an innovative company that grows produce inside high-tech greenhouses using hydroponics. Go Green's mission is to setup greenhouses across the country to provide local jobs and fresh, delicious, and nutritious produce to the community.
Pierre has become involved in the mission of accelerating the movement towards local and sustainable farming and fostering interest in youth to choose agriculture as an exciting career. Pierre is the founder and CEO of Go Green Agriculture, a local farming business that grows local, high-quality leafy greens. He has been named as one of the "50 People to Watch in 2013″ by San Diego Magazine and has been featured in over two-dozen other publications and live news broadcasts. He holds a Masters degree in Business from UC San Diego and a double Computer Science/Business bachelor's degree from UC Riverside. Click here to read more . . .
Robert Tse creates and implements innovative strategies to benefit California's regional and rural economies.
He integrates policies, resources and initiatives through federal, state, local government and public-private partnerships. He is the USDA lead for the Strong Cities – Strong Communities, (SC2) White House pilot initiative in Fresno. He is driving strategies for urban-rural broadband infrastructure and development of regional agriculture technology economic clusters in areas such as Fresno and Sacramento. His broad strategic reach also includes goods movement, international trade, health-food-agriculture systems, veterans and farming, water, and energy. He is the State Broadband Coordinator for USDA CA Rural Development. Click here to read more . . .