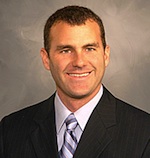 Mayor Rusty Bailey – As Mayor, I am committed to making Riverside a safer, healthier, and more prosperous place to live, work, go to school, and raise a family. I believe it is our responsibility to invest everything we can to make our city the most innovative, vibrant, dynamic, safe, and healthy city for our children and future generations of Riversiders.
My main goals as Mayor:
Strengthen and secure Riverside's economic future;
Encourage educational excellence;
And enhance quality of life throughout all the neighborhoods in our City of Arts & Innovation.
Riverside is headed into its next generation of greatness. With participation and collaboration between the city, its residents, and the partners we have in the education, faith-based, non-profit, and business community, Riverside is well positioned to Seize Our Destiny.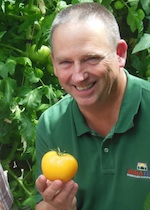 Jim Bergantz works as a Sales Engineer for Agra Tech, Inc. a manufacturer of quality greenhouses and accessories as well as a distributor of the best available equipment for commercial horticultural and agricultural growers, retail nurseries, research and education facilities.
Jim literally grew up in a greenhouse and purchased his parents' retail nursery and wholesale/retail growing operation right after graduating from college. There Jim found his passion in growing bedding plants, native trees, shrubs and poinsettias and learned there is no substitute for getting one's hands dirty and working hard. Life events prompted the closing of his nursery. To satisfy his love of horticulture and benefit his community, Jim became involved in getting a local high school greenhouse in Angels Camp, CA up and running. Click here to read more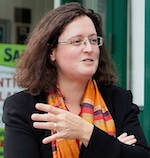 Erika Block is the Founder and CEO of Local Orbit, the supply chain platform for people who are creating a new, connected food economy. Local Orbit enables institutions and restaurants to efficiently purchase from local farmers, food makers & aggregators, while maintaining complete supply chain transparency. Online marketplaces powered by Local Orbit are active in 16 states and Canada.
Local Orbit recently launched LocalEyes™, a vendor management service for institutions that helps university, hospital and corporate foodservice operators streamline and simplify local purchasing from multiple vendors, while providing supply chain insight, producer transparency and product traceability. Click here to read more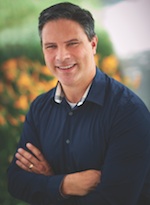 Giovanni Cavaletto is Vice President, Sourcing for Index Fresh. Giovanni's great-grandparents came to California at the turn of the nineteenth century and farmed in Santa Barbara County. He grew up on an avocado and lemon farm in Nipomo. He developed and managed lemons and avocado farms on the central coast for several years and has served as the Index Fresh V.P. of sourcing since 2007.
His practical experience is supported by advanced degrees in both agriculture and business. Giovanni's understanding of agriculture, grower's challenges and the greater avocado industry is a tremendous asset to growers and trading partners. Click here to read more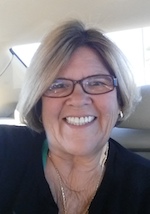 Diana Cescolini spent over 25 years in the electronics industry with a major focus on Military specified connectors. She started her own small business in government contracting with the Department of Defense for 5 years. Diana has a BA in Business and a MA in Management from University of Redlands, and will be sitting for the CPA Exam in 2nd quarter of 2015. Diana Cescolini currently is a Professor of Accounting, Entrepreneurship, Business, & Management at local colleges and universities. Diana also owns Biz-Teach, Biz-Educate, and Biz-Accounting. In addition, she volunteers her time to SCORE, a nonprofit organization, and serves on the board as the Chapter Chair.
Dr. David Crohn is Associate Professor at UCR and UCCE Resource Conservation Specialist. His specializations include environmental optimization; compost production and use; erosion control; soil nitrogen management.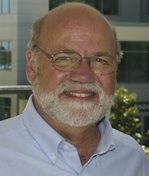 Dwight Detter: A former Vietnam War era Veteran, Dwight spent 20 years in the Food Service Industry in San Francisco and Los Angeles before joining the grocery industry. Dwight has been with Whole Foods Market for 14 years. As a local forager for the past 3 years he been helping local start-ups get on to retail shelves. Dwight also teaches a series of 4 classes throughout LA, Orange County and San Diego in conjunction with the Fine Foods Group on developing local artisan businesses. He works with community groups such as the Orange County Food Access Coalition, the San Diego Food System Alliance and county Farm to School groups. He is currently involved with developing a value added program . . . Click here to read more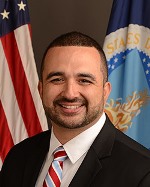 Elvis Cordova is the Deputy Under Secretary for the Marketing and Regulatory Programs Mission Area at the U.S. Department of Agriculture where he helps to oversee the Agricultural Marketing Service, the Animal and Plant Health Inspection Service, and the Grain Inspection, Packers and Stockyards Administration. He previously served as the Chief of Staff for the Research, Education & Economics Mission Area at USDA where he helped to oversee the Agricultural Research Service, the Economic Research Service, the National Agricultural Statistical Service, and the National Institute of Food and Agriculture.
Before joining USDA, he served as a Presidential Management Fellow at the Farm Credit Administration and the U.S. Department of Energy where he worked on issues encompassing alternative energy, economic development, financial services, and international & public affairs. Mr. Cordova has also held the position of Vice President of Public Relations at Tzolkin Media Inc., a D.C. based start-up company that developed online entertainment content for the Latino youth market. Click here to read more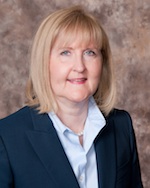 Dr. Margaret Barth received her PhD in Nutrition and Food Science from University of Illinois at Urbana-Champaign; and Executive MBA from The Kellogg School of Management at Northwestern University. Dr. Barth served on the faculty at University of Kentucky as an Associate Professor in Food Science and Nutrition, AP4 Program director, and awarded a joint appointment in the Agriculture Experiment Station. Her research program focused on evaluating emerging technologies on nutritional and microbial characteristics of highly perishable, plant-derived foods. She went on to serve in the food industry as Vice President of Research & Technology of a major supplier to national and global foodservice organizations and led projects in the US, Mexico, S. America, W. Europe, and China. Dr. Barth has been an invited member of global food safety advisory boards, technical committees, and expert panels for USDA and FDA. Most recently she served as Adjunct Associate Professor of Food Science and Human Nutrition at University of Illinois at Urbana-Champaign and has been a visiting scholar to Harbin Institute of Technology in northeast China.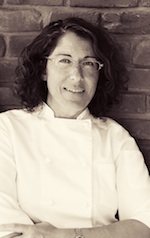 Leah Di Bernardo is the founder and chef of E.A.T, a farm-to-table style eatery, specialty food marketplace, sustainable education/event space, and home delivery service for both local organic produce and meals, conveniently located in the heart of Old Town Temecula.
Recognizing that improving our food system and our health starts with showing people how to source and utilize sustainable, clean ingredients, Leah conceptualized a new kind of Eatery that is delicious, healthy and educational. While good food is not cheap, Leah believes that supporting local growers and food artisans will ultimately make sustainable food available to everyone.
Leah is a champion of food education and is a leader in her community of over 24 academic and edible school garden programs. She spearheaded the first middle school Slow Food chapter in our Nation, founded the events- 'Field To The Fork' '100 Mile Dinner' and the ever growing and popular- 'Farm to Table Dinners'.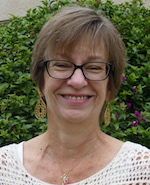 Gail Egenes is the Executive Director of Riverside Land Conservancy, a non – profit land trust which has conserved almost 12,000 acres of habitat and open space land throughout southern California. Ms. Egenes is a member of the California Council of Land Trusts (CCLT) Board of Directors, CCLT's Horizons Committee, Southern California Open Space Council Steering Committee, and GrowRiverside, a local initiative to increase food security and local agriculture. She holds a B.A. in German, English and International Business and has been involved in non – profit management for over 30 years.
Robert Egger is the Founder and President of L.A. Kitchen, which recovers fresh fruits and vegetables to fuel a culinary arts job training program for men and women coming out of foster care and older men and women returning from incarceration. L.A. Kitchen is currently holding a pilot program at St. Vincent Meals on Wheels, and will move into its own kitchen facility in 2015.
Robert pioneered this model during his 24 year tenure as the President of the DC Central Kitchen, the country's first "community kitchen", where food donated by hospitality businesses and farms is used to fuel a nationally recognized culinary arts job training program. Since opening in 1989, the Kitchen (which is a $10 million a year, self-sustaining, social enterprise) has produced over 26 million meals and helped 1,000 men and women gain full time employment. The Kitchen operates its own revenue generating business, Fresh Start Catering, as well as the Campus Kitchens Project, which coordinates similar recycling/meal programs in 33 colleges or high school based kitchens. Click here to read more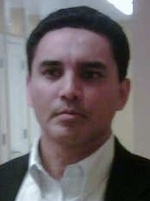 David Figueroa is VP Sales & Procurement Family Tree Produce. He began his carrier in operations for a national restaurant company where he grew his position to National Purchasing Manager contracting as many products direct with growers. Served on the food service board of PMA Produce Market Association, as well as the FPFC (Fresh produce & Floral Council) In 1999 he left the restaurant company & decided to try Produce Distribution. He also had an opportunity to procure for Evolution Fresh (now owned by Starbucks). David joined Family Tree thereafter & oversees all aspects of Purchasing & both Retail & Foodservice sales for the company.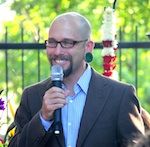 Daniel Aaron Francis is a regenerative designer/educator and specialized project manager based in the Santa Ana River watershed, in Southern California. In the past 6 years his design and management skills have been focused in creating and applying passive water harvesting in community gardens, retrofitting existing orchards/farms, grey-water and rain water catchment, and urban and rural perennial tree based food systems. Daniel's passion is in teaching adults and youth through hands-on experience in the field about the local watershed ecology. Supervising crews of interns, skilled craftsmen, volunteers and youth groups, Daniel has found that with community involvement, no project is too large. Currently he is working on installing the first permitted curb-cuts in Riverside county, restoring a tributary creek with at-risk youth in the Santa Ana Mountains. and continued design work for local home owners and business.
Viviana Franco is the Executive Director, who founded From Lot to Spot as a direct response to the relationship between lack of green space and the quality of life in low-income neighborhoods in 2007. Viviana was born and raised in a Hawthorne, Ca. neighborhood that was drastically transformed by the creation of the 105 Freeway. In the early 1980's , the California Department of Transportation, Caltrans, constructed Los Angeles's last freeway: the 105 or Century Freeway. However when the freeway was completed, there were countless excess right-of-way lands that remained fallow and unmaintained; left to demoralize low-income, working class communities. They were left to assume responsibility for the blight that was created. Ms. Franco grew up playing in one of these vacant lots, on 118th & Doty Ave. Playing in this vacant lot would shape her adult life and professional career. Click here to read more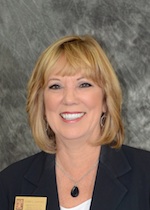 Cheryl Garner has been the Executive Director of Dining, Conference and Catering Services at the University of California, Riverside, for over six years. Her passion for environmentally sustainable, socially responsible, delicious and nutritious food is exemplified in not only the focus of the Dining operations on campus but in her committee and association activities. She is the chair of the UCR Sustainability Committee on Food, a co-chair for the UC Global Food Committee, and the National Education Chair for NACUFS, the National Association of College & University Food Services. Most recently she joined the Executive Committee for the Menus of Change University Research Collaborative, an organization whose vision is to create a dynamic, invitational network of leading university scholars, business leaders, and executive chefs to collaborate on research and education in support of culinary centric, evidence-based food systems innovation within and beyond universities. The collaborative embraces the 24 Menus of Change Principles of healthy sustainable menus developed by the Culinary Institute of America (CIA) and the Harvard School of Public Health and leverages the unique position of universities to advance healthier, more sustainable life-long choices amongst students-who will soon be parents and adult decision makers- by connecting a diversity of insights from academic programs, dining services, and athletics (performance dining).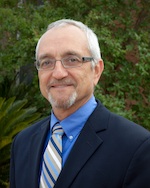 Doctor Gene A. Giacomelli is the Director of the Controlled Environment Agriculture Center [CEAC] at the University of Arizona in Tucson, Arizona, and he is a professor in the Agricultural and Biosystems Engineering Department, an adjunct professor in the Department of Plant Sciences, and a member of the Bio5 Institute. He recently completed Sabbatical leave in Italy with aerospace companies, Aero-Sekur and Thales Alenia Spazio, and with several universities, with focus on Bioregenerative life support food systems for Moon, Mars and Earth.
Dr. Giacomelli has B.S [Rutgers University] and M.S. [University of California-Davis] with degrees in engineering, and a PhD in Horticultural Engineering [Rutgers University], with advanced study in plant science and controlled environment production horticulture. This mix of technical expertise with crop production experience provides an application of engineering design to the horticultural production problems within intensive controlled environment plant production systems. He developed the Horticultural Engineering degree program at Rutgers University, the first of its kind in the US. Click here to read more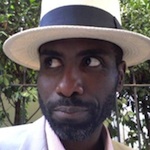 Hop "Poppa Hop" Hopkins, co-founder of PANTHER RIDGE FARM, is a certified Arborist, a Master Gardener, has his Basic Permaculture Design Certificate and is a certified Community Emergency Response Team (CERT) instructor. Hop was born in Dallas, Texas and has been a Grassroots Environmental Justice Community Organizer in Seattle, WA, Portland, OR and Los Angeles, CA. He received his BA from New College of California as a graduate in the Culture Ecology & Sustainable Communities program. There Hop focused on natural building, ecological design and analyzing race and class within the Intentional Communities movement. He and his wife, Adalila Zelada-Garcia, homeschool their two daughters and steward a quarter of an acre of land inhabited with chickens, honey bees, and multiple compost piles. Click here to read more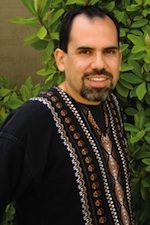 Eddy Jara manages the City of Riverside's Nutrition Education Obesity Prevention Program, also known as Champions for Change.   Through the Office of the Mayor and the Community Development Department, he works to improve youth and family access to healthy food and physical activity options.
For his doctoral dissertation at UC Berkeley, he looked at how to disseminate promising school food practices in working class communities of color.
At the California Adolescent Nutrition and Fitness Program and the Departments of Public Health in San Bernardino and Riverside Counties, he developed food and physical activity youth engagement projects.
At the Loma Linda University School of Public Health, he taught courses in community health interventions and food policy;  he helped start the Food Policy Advisory Council serving San Bernardino County and organize student-run gardens at LLU and Sherman Indian High School.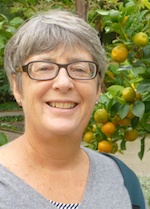 Dr. Tracy Kahn is the curator of the University of California, Riverside (UCR) Citrus Variety Collection, one of the world's most diverse assemblages of citrus cultivars and their relatives. Consisting of at least 4 trees each of over 1000 different citrus cultivars and citrus relatives, this collection includes new and heirloom cultivars and relatives either developed at UCR or introduced from around the world over the 103 years since the collection was established. As curator she oversees the care of the collection, research on citrus diversity and facilitates research by other researchers who utilize the collection. The UCR Citrus Variety Collection is a resource for citrus growers, nursery owners, produce providers, chefs, students and the public. Dr. Kahn extends knowledge on citrus diversity by providing field days and tours of the collection, presentations, publications and assisting with fruit days at venues such as the Lindcove Research and Extension Center Fruit display in December, the World Ag Expo in February and the Citrus Mutual Citrus Showcase in March each year. She also collaborates with companies that utilize the citrus diversity of the Citrus Variety Collection as a stimulus for new beverage flavors and aromas for personal and household products. Click here to read more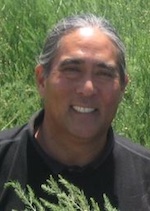 A.G. Kawamura is a third generation fruit and vegetable grower and shipper from Orange County. He is co-chair of Solutions From the Land, a non-profit organization that collaborates with farmers, ranchers, foresters and stakeholders to implement climate smart land management practices and strategies. He currently serves on several boards and committees including: The Ag Advisory Committee for the AGree Initiative; the Board on Agriculture and Natural Resources (BANR), a policy arm of the National Academy of Scienc- es' Natural Resource Council; Ag Advisory Committee for the Chicago Council on Global Affairs; American Farmland Trust; The 25x'25 Alliance, a national alliance of renewable energy stakeholders; External Advisory Board for the Agricultural Sustainability Institute (ASI) at UC Davis. He is a former chair and current board member of Western Growers Association. Click here to read more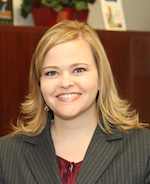 Nicole Kinney, Director of the Inland Empire Women's Business Center (IEWBC), began her service with the center summer 2004. At that time she was a student intern as part of her undergrad program at California State University San Bernardino. Her talents and commitment to serving the public were quickly recognized and much appreciated by the small but growing organization and she was asked to stay on with them in a full-time capacity.
Nicole has provided business counseling to over 350 clients for more than 1800 hours. Nicole helps clients achieve their dreams of small business ownership and feels the most important aspect of the counselor/counselee relationship is the accountability and motivation provided to the entrepreneur. Nicole has instructed more than 200 workshops on topics such as start up assistance, business plan writing, marketing and time management. As Director of the IEWBC, she oversees daily operations of the center, and continues to manage the IEWBC outreach, Corona Business Assistance Program.
Nicole holds a bachelor's degree in Business Administration from California State University, San Bernardino and has over 10 years of small business management experience and is a business owner.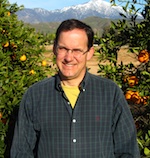 Bob Knight is a fourth generation farmer in the Inland Empire, Bob Knight grows oranges, mandarins, grapefruit, kiwifruit, vegetables, two kids, and two dogs on his 67-acre farm in Redlands. His mission is to make SoCal small farms sustainable by connecting local growers to family, school, and college eaters through CSAs and Farm2School. He is the founder of the Inland Orange Conservancy, and a farmer marketing alliance called Old Grove Orange. Click here to read more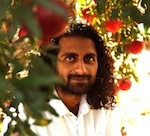 Rishi Kumar is an ecological designer, urban farmer, and educator. Since 2011, he has operated The Growing Home, an urban farm and model of suburban sustainable living based near Los Angeles. Rishi's work has been featured by the Los Angeles Times, GOOD Magazine, KPCC, KPFK, KCRW, and the urban farming documentary "Urban Fruit".
Rishi has a background in Computer Science, with degree from UC San Diego. He has apprenticed at Vandana Shiva's Navdanya Farm in Dehradun, India. Rishi is a Master Gardener and Permaculture Design Certificate holder. Click here to read more
Anthony Lattner is Chief Instructor for Cal Poly Pomona's Sustainable Agriculture Training (SAT) program at Archi's Acres. The sustainable agriculture program is an agricultural entrepreneurial incubator that takes students from seed to market.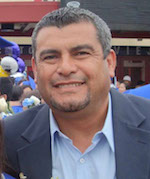 Ramiro Lobo has been the Small Farm and Agricultural Economics Advisor for the University of California Cooperative Extension in San Diego County since 1997. Ramiro is one of several Farm Advisors affiliated with the University of California Small Farm Program and his primary responsibility is to conduct research and educational activities to support small-scale agricultural producers in San Diego County. Ramiro's work focuses primarily on educating small scale producers on topics related to agricultural business and risk management, new crop development and evaluation, new entry grower education, market development through agricultural tourism and direct marketing, and Food and pesticide safety education.
As a founding member of the UC-ANR Agriculture and Nature Tourism Workgroup, Ramiro's research and extension efforts have contributed to the growth and development of Agricultural Tourism as a revenue generating enterprise for small and medium sized farmers in San Diego County and across California. His research at Certified Farmers Markets and at the Flower Fields in Carlsbad laid the foundation for the development and launch of the San Diego Grown 365 Marketing Program managed by the San Diego County Farm Bureau. Click here to read more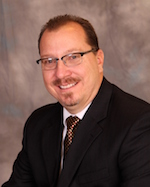 Kevin S. Milligan was named the Deputy General Manager for Riverside Public Utilities in December 2014. He also serves as the Assistant General Manager in charge of Water Delivery.
He started his career with RPU in 1984 as an entry level engineering aide, advancing steadily to principal water engineer before joining the executive management staff in 2005.
He is a registered professional engineer and holds a Bachelor of Science in Civil Engineering from California State Polytechnic University, Pomona, and a Master of Business Administration degree from the University of Redlands. Click here to read more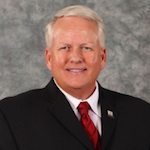 Councilmember Chris MacArthur was sworn into office to represent Ward 5 of the City of Riverside on December 11, 2007.
Chris MacArthur comes from one of Riverside's citrus farming families and is a product of Riverside 's public schools.  After graduating from Riverside Poly High School, Chris went on to earn his Bachelor's Degree in Political Science from the University of Southern California.
Chris returned home to Riverside after college and took over many of the responsibilities of the family citrus farm during which time he met and married his wife, Jolyn. The couple is currently raising the third generation of Riverside MacArthurs — their two sons.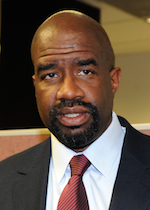 Vincent McCoy is an experienced small business expert with an ownership and management background in various industries. The past decade he has served the Inland Empire Small Business Development Center as Director and, for a year, as a business consultant. He helps companies and individuals look at the strategic goals, assess the validity of market offerings and determine where the future lies in their business ventures.
Vincent holds a master's degree in Finance and Marketing from Northeastern University along with a bachelor's degree in accounting from CSU – Hayward. Prior to joining SBDC in 2000, he worked in software implementation, was an accounting consultant, business manager for an industrial computer company, and owned a rental information service. Part-owner of independent retail pharmacy located in High Desert. He taught at Victor Valley College for 8 years as adjunct faculty in the areas of marketing, business management and small business management.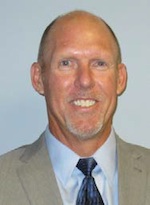 Craig Miller, a veteran engineering professional with more than 25 years of experience, serves as Western's deputy general manager. He's responsible for assisting with managing the day-to-day activities of the District, including oversight of Operations, Engineering, Community Affairs and Water Resources. Miller's previous experience includes water resource engineering and management. He was the executive director of engineering and planning at Orange County Water District. He's a registered civil engineer in the state of California and holds a bachelor's degree in civil engineering from California State University, Long Beach.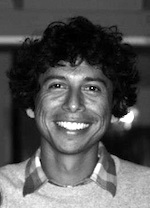 Fortino Morales III is the R'Garden (Community Garden) Coordinator at the University of California, Riverside working jointly under Agricultural Operations and the Office of Sustainability. He received his B.S. in Environmental Sciences from UC Riverside in 2011. During his time as a student he was involved in campus sustainability efforts and now serves as a staff advisor for many of them. He was a co-author of a student referendum called the Green Campus Action Plan (GCAP) that created a green fund to support sustainability internships, grants, and solar projects on campus. He was president of Sustainable UCR, a campus organization that works to make the campus more sustainable in its operations, programming, and overall environment. During his time as president they were able to break ground on a campus garden in 2009 in partnership with the campus and the Salvation Army. Click here to read more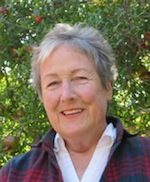 Andrea Peterson is an owner and operator of Peterson Specialty Produce and Blue Heron Farm Bed and Breakfast. Peterson Specialty Produce features over 20 varieties of fresh, certified organic baby lettuce; wild honey; and other seasonal fruits including passion fruit, raspberries, strawberries, mangoes, and pomegranates. The lettuce is served in select restaurants and is available in various stores and markets and stores. 
Robert Puro is Co-founder and Managing Partner of Seedstock, LLC. In 2011, he and business partner, Jason Reed, launched seedstock.com, creating a news and informational resource to promote and connect startup companies, farmers, entrepreneurs, non-profit organizations and researchers involved in developing sustainable and economically viable solutions with which to continually improve local food systems. To further educate and engage future entrepreneurs and encourage the growth of a sustainable agriculture marketplace, Puro and Reed established the Sustainable Ag Innovation Conference, which is now in its third year. Puro and Seedstock also provide senior consultancy services surrounding local food systems to industry and government bodies including the Nevada Governor's Office of Economic Development and the City of Riverside, CA.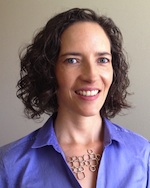 As Kaiser Permanente's (KP) Sustainable Food Program Manager since 2008, Kathleen Reed designs and implements systems to manage and expand KP's national food programs, including sustainable food sourcing initiatives, farmers markets, the Healthy Picks Program, and KP's food-related environmental initiatives. She leads KP's effort to increase the organization's purchasing of sustainable food, which now includes beef and chicken from animals raised without antibiotics or added hormones. Kathleen also serves as KP's National Farmers Market Coordinator, supporting the success of more than 50 farmers markets and farm stands at KP facilities in four states. Click here to read more
Joey Romero is progam director for Mobile Fresh, an innovative social enterprise from Family Service Association that takes on the problem of food deserts and food insecurity in communities across the Inland Empire. Family Service Association was recently awarded the prestigious NBC Universal 21st Century Solutions grant. We received $100,000 to support FSA MOBILE FRESH, our innovative grocery store on wheels, which seeks to end food deserts in the Inland Empire.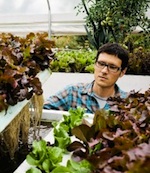 David Rosenstein is Executive Director of OurFoods. David built the first aquaponic farm in Los Angeles County and developed an urban agriculture educational platform called THE ART & SCIENCE OF AQUAPONICS for public schools, universities, and the general public, through a company he founded- Evo Farm LLC.  He consults on design, feasibility assessment and installations from residential to industrial scale aquaponic farms. He developed Nano Farms™ a product line of recreational/ educational scaled aquaponic systems that grow the most amount of food in the least amount of space. Prior to urban farming, he produced a number of documentaries including most recently DESIGNING HEALTHY COMMUNITIES, (a 4-hour series that aired on PBS) which looks at the built environments impact on public health, and and GROWING GREENER SCHOOL (also on PBS). The pursuit of the urban farming life is a natural progression for him- from producing 'food for thought' to producing thoughtful food. David is the Treasurer of the Aquaponics Association. Click here to read more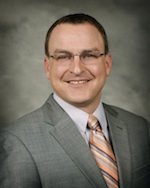 Justin Scott-Coe, Public Affairs Director for the Monte Vista Water District, has over 11 years of experience in water resource management and public affairs program development. During his eight years at the District, Mr. Scott-Coe has served in and now manages the Public Affairs Department, providing public information, water resource planning, and demand management services. He is currently the District's designated representative on the Chino Basin Watermaster Appropriative Pool Committee and Advisory Committee. Prior to joining the District, Mr. Scott-Coe was employed at Integrated Resource Management, LLC as a Water Resource Manager, where he provided water resource management, research, and industrial and municipal water rights support services to public and private sector customers, including Fortune 500 corporations.
In 2009, Mr. Scott-Coe was appointed to the Riverside Board of Public Utilities and served as Board Chair in 2013-2014. Click here to read more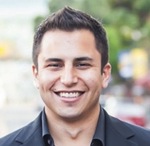 Pierre Sleiman is the founder and CEO of Go Green Agriculture, an innovative company that grows produce inside high-tech greenhouses using hydroponics. Go Green's mission is to setup greenhouses across the country to provide local jobs and fresh, delicious, and nutritious produce to the community.
Pierre has become involved in the mission of accelerating the movement towards local and sustainable farming and fostering interest in youth to choose agriculture as an exciting career. Pierre is the founder and CEO of Go Green Agriculture, a local farming business that grows local, high-quality leafy greens. He has been named as one of the "50 People to Watch in 2013″ by San Diego Magazine and has been featured in over two-dozen other publications and live news broadcasts. He holds a Masters degree in Business from UC San Diego and a double Computer Science/Business bachelor's degree from UC Riverside. Click here to read more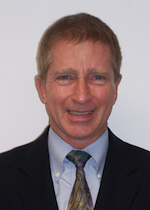 Paul Smith is an accomplished professional with twenty-five years experience in business development. His experience includes sales management, direct marketing, export promotion, and matchmaking, for markets worldwide. As Economic Development Specialist, and District International Trade Officer for the U.S. Small Business Administration Mr. Smith is responsible for outreach to the business community for the Santa Ana District office. His expertise focuses on International Relations, High Tech industries. Formerly, as the Business Development Specialist for the Minority Business Development Agency, Mr. Smith was responsible for the selection, monitoring and advising of grant projects. In addition he was responsible for the Native American and International Business Development activities for the western region. He works closely with private industries, trade associations, state / federal Agencies and local chambers to promote international trade.
Mr. Smith received his Bachelor of Science Degree in Business Administration and also conducted his post-graduate studies at Xavier University, Cincinnati, Ohio. Mr. Smith has received certificates in International Marketing & Sales, International Finance, Investment Specialist, U.S. Customs Broker, and Import/Export Compliance.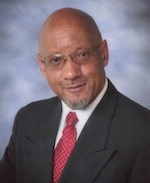 Rodney K. Taylor is the Director of Nutrition Services, for the Riverside Unified School District, in Riverside, California.
A noted pioneer, and expert in farm-to-school salad bars, he is particularly known for establishing the "Farmers' Market Salad Bar" (FMSB) program in 1997, while working as Director of Food and Nutrition Services in the Santa Monica-Malibu Unified School District, in Santa Monica, California.
Rodney is the recipient of numerous honors and awards. In 2013 he received the Center for Ecoliteracy's " Leadership Award", The California Endowment's "Health Heroes" Award, Loma Linda University Award for "The Promotion Of Healthy Lifestyles—For Outstanding Commitment To The Public's Health," The Riverside Human Relations Commission "Heroes Award" and the N.A.A.C.P. "Education Award," just to name a few. Click here to read more
Robert Tse creates and implements innovative strategies to benefit California's regional and rural economies.
He integrates policies, resources and initiatives through federal, state, local government and public-private partnerships. He is the USDA lead for the Strong Cities – Strong Communities, (SC2) White House pilot initiative in Fresno. He is driving strategies for urban-rural broadband infrastructure and development of regional agriculture technology economic clusters in areas such as Fresno and Sacramento. His broad strategic reach also includes goods movement, international trade, health-food-agriculture systems, veterans and farming, water, and energy. He is the State Broadband Coordinator for USDA CA Rural Development. Click here to read more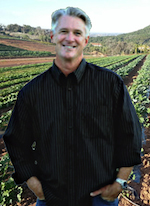 Don Webber, Partner, Cultivating Good, Inc. brings more than 20 years experience in both corporate and non-profit management, leadership and governance to the Cultivating Good team. He has applied his entrepreneurialism to start-up, local and national companies and non-profit organizations. Don is currently a Board Member of Slow Food Temecula Valley.
After creating Harvest 2U, a successful third party CSA (Community Supported Agriculture) delivering locally grown organic produce in Riverside and San Diego Counties, Don joined forces with E.A.T Marketplace to form Cultivating Good. The purpose of Cultivating Good is to promote awareness, foster education, improve health and create jobs in our communities through a focus on sustainable agriculture and the craft-food industry. Cultivating Good brings an entrepreneurial approach to managing and distributing good, clean, local food literally from the ground to the plate.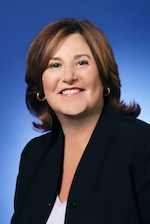 Vita Willett is Executive Director for Kaiser Foundation Health Plan and Hospitals for the Riverside Area. Willett started her Kaiser Permanente career at the Fontana Medical Center in 1978, where she worked in the Laboratory. Vita went to college part-time at night, earning her Masters Degree. While attending school, she worked full time and rose through the organization at Fontana and Riverside Medical Centers from a Lab Assistant, Facilities Coordinator, Service Area Operations Support Services Leader, to Director of Hospital Operations (now known as Chief Operating Officer). In 2006, Vita was selected for her current position as Executive Director for the Health Plan and Hospitals for the Riverside Area which includes two hospitals and membership across Riverside County. She is a role model for employees across the medical center of what one can achieve through education and hard work. Vita is known for her collaborative style, emphasis on performance and passion for high quality care and service. Vita received her postgraduate degree from California State University at San Bernardino.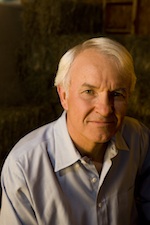 From 1979 to 2003, Mark Winne was the Executive Director of the Hartford Food System, a private non-profit agency that works on food and hunger issues in the Hartford, Connecticut area. During his tenure with HFS, Mark organized community self-help food projects that assisted the city's lower income and elderly residents. Mark's work with the Food System included the development of commercial food businesses, Connecticut's Farmers' Market Nutrition Program, farmers' markets, a 25-acre community supported agriculture farm, a food bank, food and nutrition education programs, and a neighborhood supermarket.
Mark is a co-founder of a number of food and agriculture policy groups including the City of Hartford Food Policy Commission, the Connecticut Food Policy Council, End Hunger Connecticut!, and the national Community Food Security Coalition. He was an organizer and chairman of the Working Lands Alliance, a statewide coalition working to preserve Connecticut's farmland, and is a founder of the Connecticut Farmland Trust. Mark was a member of the United States delegation to the 2000 World Conference on Food Security in Rome and is a 2001 recipient of the U.S. Department of Agriculture Secretary's Plow Honor Award. From 2002 until 2004, Mark was a Food and Society Policy Fellow, a position supported by the W.K. Kellogg Foundation. Mark serves part time as a Senior Advisor to the Food Policy Networks Project at the Johns Hopkins University Center for a Livable Future. Click here to read more
Dr. Laosheng Wu is Professor of Soil Physics at UCR and CE Water Management Specialist. His specializations include measurement and modeling water and solute transport in field soil and water systems; development of best management practices to maximize water and fertilizer use efficiency and minimize surface and ground water pollution; water quality and management; interaction between soil physical, hydrological, and chemical properties; soil salinity; and reclaimed wastewater reuse.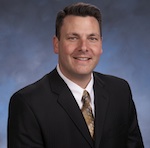 Al Zelinka is an Assistant City Manager (and former Community Development Director) for the City of Riverside, California. Prior to joining the Riverside Team, Al was Planning Manager and Community Development Director for the City of Fullerton as well as Vice President with RBF Consulting and served as Principal of RBF Consulting's URBAN DESIGN STUDIO. For the past twenty years, Mr. Zelinka's practice has upheld his original planning and urban design career objective: to "make a difference" in communities and the profession. He has practiced planning and delivered presentations or training in more than 28 states (plus the District of Columbia), directed 100 projects and played an active role in another 50 (more than 35 of which have received awards), and has consistently been involved in the profession and public service throughout his career.